Child Care Consultant & Author, CAROLINE JENS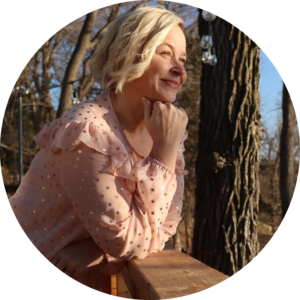 Founder, Child Care Biz Help
Child Care Biz Help was created by a child care industry leader who has walked in your shoes. Caroline Jens has a diverse background which includes over 25 years of finance and ​nearly 10 years in child care.
During those years, Caroline worked as Executive Director for an independent child care center that had a high turnover rate and low enrollment, and turned it into a thriving business! In less than two years, she reduced the turnover rate from 45% to under 15%, grew the business from one location to two great facilities, and the best part was…they tripled profits!
In 2016, Caroline created a web design and internet marketing start-up company that catered to the child care industry.
In 2017, what started out as a childcare blog, quickly turned into an up and coming childcare business consulting startup. The Book PROFITS - Childcare Success Formula, was written by Jens that year also.
​Through Child Care Biz Help, she also consults with centers across the nation to help them strategize on growing their business, retaining employees, recruitment, and business operations.
Independent business owner, childcare consultant, web developer, internet marketer, keynote speaker and trainer
2018 - 2020 President of the

Sussex Area Chamber of Commerce

Keynote Speaker & Trainer
Vice President of Accounting and Finance for a community bank for nearly 15 years
Financial Controller and Executive Director for a multi-location child care center for nearly six years
Financial chair & head of stewardship program for church trustee board
Mentor for nearly seven years for young adults ages 18 - 35.
Bachelor's Degree - Business/Finance
Masters Business Administration (MBA)
Author of P.R.O.F.I.T.S. Child Care Success Formula with accompanying teacher workbook
Supported husband as he completed four years in the United States Army
Stood by my husband's side on stage while he sang and played guitar on America's Got Talent
Walked across the fire, or better known as Firewalker
Proud owner of Mr. Gunny the Boxer, "Greatest of all times".
SCHEDULE A CALL WITH CAROLINE TODAY!
MEMBERSHIPS & PUBLICATIONS