Child Care Biz Help works with Child Care Associations across the country to bring value to their members and help them with solutions for their business to grow. Let us know how we can do the same for your association.
Helping Childcare Associations Bring More Value To Their Members
We work with childcare associations all over the U.S. As leaders in the childcare industry, we have a wide skill set you can tap into.
Let us work for you doing any or all of the following:
Provide you a better web presence (improve current website, build new one)
Manage website
Internet marketing campaigns
Free childcare leadership resources for members (P.R.O.F.I.T.S. Childcare Success Formula book and more)
Free webinars for members on various topics for owners, directors and teachers
Book Caroline to speak at your conference or training event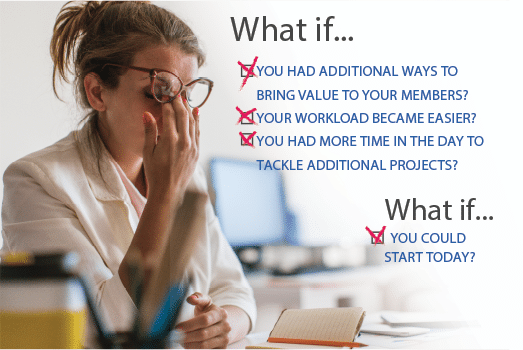 WHAT CHILD CARE ASSOCIATIONS ARE SAYING...
I have worked with Caroline Jens with Child Care Biz Help for a couple of years now. She had supported our state agency, the Wisconsin Child Care Administrators Association (WCCAA) in many ways. She has participated as a vendor at our annual conference, she has presented workshops at our annual conference, she has provided trainings for administrators in the Milwaukee area and she has presented Webinars for our WCCAA members. All have been very well received. Caroline is extremely knowledgeable of the early care and education field, not only from a provider perspective, but from a business and marketing perspective. I personally have participated in her workshops and Webinars and have gained a great deal of knowledge from them. I think you will find that working with Caroline, you will be very satisfied.
Bev A


TAKE OUR CHILD CARE ASSOCIATION ASSESSMENT
Complete this short assessment so we can find ways to help you and your membership. Just for filling out this form, we can get your members a FREE PDF copy of PROFITS: Child Care Success Formula.