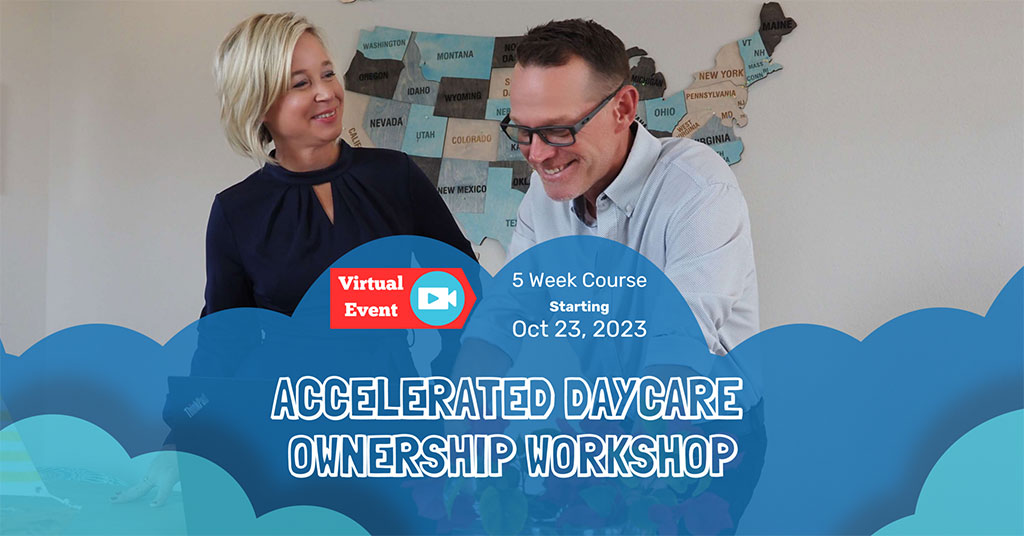 ACCELERATED DAYCARE OWNERSHIP WORKSHOP GOES VIRTUAL
Learn How to Start a Daycare in Just Five Weeks!
Our In-Person Accelerated Daycare Ownership Workshop sold out!
We had such an overwhelming response, we made the decision to add a virtual option for those who were not able to get a ticket before they sold out.
The Virtual Accelerated Daycare Ownership Workshop presented by Child Care Biz Help is a five-week virtual course that teaches existing and future entrepreneurs the essentials of starting and owning a childcare business.
Subject-matter expert Caroline Jens will guide you through the ins and outs of launching a successful childcare business. Our immersive, hands-on learning experience is designed to fast-track your journey, leveraging Child Care Biz Help's proprietary framework for starting a childcare center.
Fast Track to Starting a Childcare Business
Why spend months navigating the daycare startup process when you can fast-forward to success with our streamlined learning experience?
Our five-week virtual workshop is a golden opportunity to gain practical insights and actionable strategies that will put you miles ahead in your daycare ownership journey.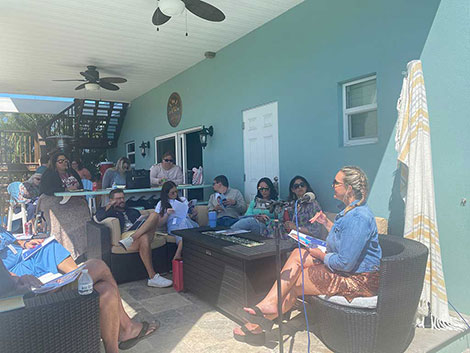 DON'T MISS THIS CHANCE TO ACCELERATE YOUR PATH TO DAYCARE OWNERSHIP. SECURE YOUR SPOT TODAY AND STEP INTO A BRIGHTER, MORE REWARDING TOMORROW.
Beginning October 23, 2023
Mondays for 5 weeks - 6:30 - 8:30 PM
(October 23, October 30, November 6, November 13, November 20)
From the comfort of your own home,
learn the ins and outs of owning your own
child care center!
HANDS ON LEARNING EXPERIENCE DESIGNED TO LESSON THE LEARNING CURVE
Purchase Your Virtual Ticket Today!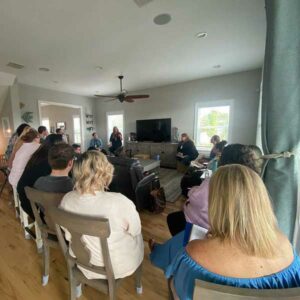 $ 250  Single Ticket
Ticket Includes:
Want to learn more about this workshop?
Book a call with childcare industry expert, Caroline Jens.
Check out all the fun we have at our in-person workshops!