Solutions To Increase Profits & Strengthen Staff
Are you a childcare center owner or director that wishes you could clone yourself because you are so buried with work at your center? Here at Child Care Biz Help, WE GET THE WORK DONE by working with you, not by teaching long training sessions that just end up making even MORE work!
We work with current child care center owners and investors to strengthen your staff and create a profitable solution for your company.
BRING CHILD CARE CONSULTANT CAROLINE JENS AND HER TEAM TO THE TABLE AS "ANOTHER YOU"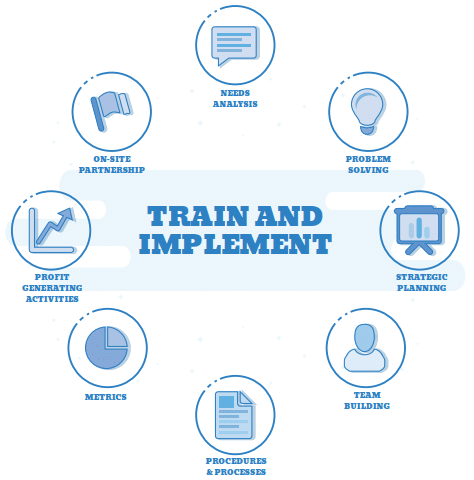 Executive Level Experience To Boost Your Company
Business scaling
Executive-level strategy
Problem-solving

Onsite visits and virtual meetings

Planning and implementation


Root cause analysis

Create a timeline to implement new goals

Development of new ideas

Complete outstanding projects

An accountability partner

Elite access to the Annual Another You Unplugged Retreat

6 or 12-month packages available

Now offering a limited amount of VIRTUAL choices
Are you looking to take your child care business to the next level?
Click below to book a call to learn more!
TAKE A LOOK AT WHAT WE DO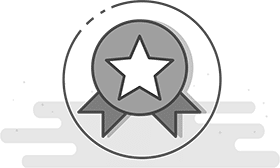 Work with centers to get higher scores and to earn accreditation. Currently have worked with the following: NAEYC, YoungStar, NECPA, NAC.
CHECK OUT ALL OF OUR ANOTHER YOU OPTIONS
EXECUTIVE
Bring our team to the table to get work done and level-up your business
Read More »
On-site needs analysis to identify top needs, current state & root cause
Produce plan and we do the work to achieve top priorities
Accountability partner
Elite access to Annual Another You Unplugged Retreat
Includes subscription to ToyBox
Access to closed Executive group
START-UP
Turn your dream into reality and be part of today's hottest industry
Read More »
Full scope execution for new child care start-up
Project customize based on client
May include: feasibility study, market demand assessment
Vendor & contract negotiation
Brand Development & marketing recruitment, training
Operation development & execution
Website & Toybox
DIRECTOR LEVEL -UP
Give your leaders the training and support needed to thrive
Read More »
Monthly support & coaching for your center Director and/or Director in Training may include:

Enrollment & Marketing Strategies
Culture Shifts
Family & employee engagement
Leaders leading leaders coaching
Onboarding & recruitment
Crisis management
Reputation Recovery
Accountability

Closed director group
Grow Your Childcare Business
Running your own childcare business is more than just watching children and encouraging them to grow.
Owning a childcare business also includes administrative tasks such as payroll, recruiting new staff, getting accreditations, tuition, health records, safety records, enrollment, and ensuring that your child care business is entirely compliant with all state and federal regulations and laws.
When you're running a child care business by yourself, there's a lot to remember. Too often, other things such as providing professional development for your staff, updating your business with the latest technology, marketing, and other ways to grow your child care business can be overlooked.
If you have questions about how our company can help take your child care business to the next level, fill out the form below so we can get in contact with you.
Take Your Company To The Next Level
Providing families with childcare services is one of the most rewarding jobs that you can have. Not only are you helping to enrich the lives of a younger generation, but you're also helping assist families that are looking to return to school or work.
If you're looking to do more than just babysitting or being a nanny, starting your own professional child-care company can be extremely rewarding. We're here to help you get your business off of the ground.
Call us today to learn how we can help you turn your dream into a reality!
Opening a Daycare Start-up?
From investors looking for a solid industry like early childhood education to the parent looking to create the best childcare center experience for their child - Child Care Biz Help can get you started.
Want to learn more about opening a daycare? Be sure to check out our latest blog How to Open a Daycare Center, and be sure to download the Ebook - Steps to Opening a Successful Childcare Center. We can help guide you in the right direction.
UPDATE > New Video Course on HOW TO START A DAYCARE
As of 5/17/2022, we just launched our new in-depth video course on How to Start a Daycare. There are 24 lessons, with several downloadable assets - over 2.5 hours of how to start a daycare course content that will set you up for success in the child care industry. One of the videos takes a deep dive into what is needed in a quality daycare business plan. Go check it out now!
QUESTIONS? FILL OUT THE FORM BELOW
Do you have challenges at your existing center? Struggling to get your daycare start-up going? We can help!
WHAT ANOTHER YOU CLIENTS ARE SAYING...
We contacted Caroline because our center was struggling with many issues, the biggest being morale and enrollment. We've been an Another You client for six months now and it was the best business decision we have made yet! Caroline and her team helped us with marketing, leadership, enrollment, company culture and much more. We are amazed at how much we've accomplished in such a short period of time. Caroline's encouragement and support were so instrumental in where we are today and she provided us with the tools to keep moving forward. We honestly can not recommend her and Child Care Biz Help enough! I work with Child Care Biz in the Another You program. Caroline, Justina, and all members of the staff are supportive and extremely helpful. Recently, they started screening our employee applicants and setting up an initial phone interview. It's saving me at least 10 hours a week of my own work!