Child Care Work Challenge 2023: Be Energized
Who is ready for a new 2023 mindset?
Does that sound great? Especially after the last couple of years we've had, now is the time for a change. Now more than ever it's time to push through the fog and rejuvenate your outlook on today and tomorrow.
How many of us can honestly say that we have been underperforming at work and even at home? I would imagine with the level of burnout in our industry, many of you would attest to raising your hand to that question.
Trust me, there is nothing shameful if you nod your head in agreement. We have had two years of staffing problems, the pandemic, rising costs, along with fears about the economy. The key thing, however, is we can't continue to live in this insanity.
The best way to stay out of the mundane and move out of the fog is to stay energized.
Our desire for early childhood education professionals is to take the time to get energized and inject vitality and enthusiasm into our work, our home life, and our passion projects. When we do this, our destiny changes, and better yet, the journey proves to be exciting.
We want you to love your work again AND have plenty of energy after you leave for your family and friends. We want your childcare center to be energized, engaged, and committed. Because then, and only then, you become remarkable and unstoppable.
To help you along this energizing journey, we have created a 21-day challenge filled with simple activities you can do to get the most out of each day. If you take these challenges seriously, you will build a habit and make it a permanent lifestyle change. 21 days is a way to make this habit stick!
If you accept that challenge, keep reading...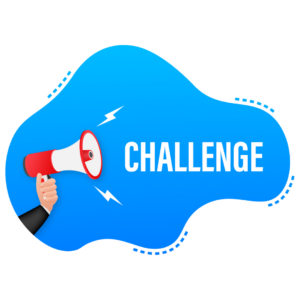 The Challenge
Over the next 21 days, follow these simple daily goals to develop a habit of being energized. Every few days will have a focus or theme:
Day 1 - 4: Clarity
Day 5 - 8: Dare
Day 9 - 12: Purpose
Day 13 - 16: Fun
Day 17 - 21: Supercharge
Download 21 Day Challenge Journal Below
Complete the form below to download the "21-Day ENERGIZE Challenge eBook and be equipped with specific activities that will bring new energy to your day. Each day comes with an activity, morning journaling, and evening journaling activities, along with space for reflection.