Childcare Blog Writing Strategies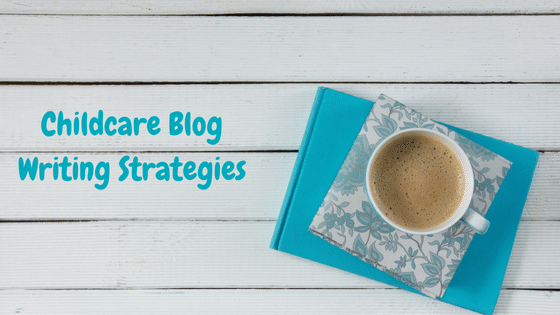 Tips on Childcare Blog Writing
Blog writing is an important part of your business. Why? Because writing blogs on a consistent basis does more than just inform the reader or provide education on a topic - there are many benefits for your company as a whole we often don't factor in!  In addition to a number of benefits, when blogging, there are many things to consider, such as strategy and the act of actually writing the content. First let's understand the benefits of blog writing and then get into solving those blog mysteries!
Benefits to Blog Writing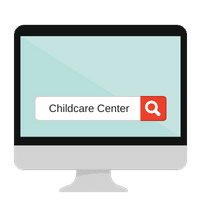 By adding blogs to your website consistently, it allows search engines like Google to know that your website is still active and valid, which in turn…
1. Helps to solidify your authenticity online which will increase your ranking on search engines.
2. Shows current and potential parents that you really are an expert in your field.
3. Gives strong backlinks to your site when you share the blogs across your social media platforms which includes, but is not limited to Facebook, Google+, LinkedIn, Twitter, Pinterest, Instagram
4. Allows your staff and teachers to contribute to the business and share their expertise
Blog Writing Rules

Blog writing seems like it is a lot of work, and for many who think they are not good at writing, giving them the task of writing a blog can be very overwhelming! It doesn't have to be that way for you when you break it down into easy steps. Blog writing can become simple.
Think of a topic and creative title for the blog.
Write about it by answering a few questions:

What is it
Why is it important
How do you do it at your center

Put it into a blog format.
See if you can break it up into shorter paragraphs with titles to each paragraph:

Opening/Introduction paragraph
A paragraph or two for each question
Conclusion paragraph wrapping up the blog
Soft sell paragraph

Be sure to include keywords that are important to your center. You want to try to include these words into your writing as organically as possible so it feels authentic and real. Some suggestions may include:

Child care (childcare)
Daycare
Children
Preschool
Pre-K or 4K
Early Learning
Summer Camp

Try to keep it between 450-750 words, 450 words minimum. If it exceeds 750 words, that is ok, just make sure all the information you are providing is good and necessary.
Make sure you have 3-5 pictures to be able to include in the blog that go along with the topic.
Create a template with the above information to give to staff that may want to write a blog, but aren't sure how to start. The questions will be very helpful.
Blog Writing Strategy

Before diving in to writing blogs, do a bit of prep work. Create a list of all the topics you can think of that would be beneficial to share with your parents. These may be topics that you know a lot about, or topics you think your parents would like but know nothing about. Put them all on the list. It is ok if you aren't an expert, one of the members of your leadership team or a teacher might be.
Some topic suggestions include, but are not limited to:​
Infant sensory play
Preschool dramatic play
Circle time
Info about your accreditation process
Healthy lunch ideas
Parent/child date night ideas
Outdoor summer fun
Teacher spotlights (create a questionnaire for your teachers to answer about themselves and their life)
Potty training tips and tricks
Toddler fine motor development
From the list, identify members of your organization that you think might be able to write the blog for you and put their name down to ask. In our experience if you ask specific people to write about a topic they are passionate about, you may have better luck getting them to agree to do it. You can also talk about your plan at a staff meeting and talk about some of the topics you are wanting to write about and put out the offer to them to see if they have any suggestions. You might be surprised who is interested and what they want to write about. We also recommend offering those who have written blogs a small incentive ($5 Starbucks Gift Card, $5 Dollar Tree Gift Card, etc) as a 'Thank You.'
Once you have your list, try your best to plan out what blog you would like to post each week (or at least which blogs you would like to post in each month). This will ease any extra stress from trying to worry about what you are going to post each week. Incorporating at least one teacher spotlight each month will alleviate you or your staff from having to write at least one blog a month. If you have multiple locations, up it to two per month (every other week) and that will help even more. By including a teacher spotlight, that will make your list last longer and give added time to get a backlog of blogs written so you have blogs just waiting to be posted instead of scrambling each week.
Don't be afraid to seek out guest bloggers. Do you have a parent or local business that could help share some knowledge to benefit your families? Ask them if they would mind writing a blog for you sharing the knowledge or experiences. Most parents would be more than happy to share their stories, experiences and knowledge; all you have to do is ask. You can thank them across your social media and tag their business on your page. Allow them to post about it to and that can drive traffic to your social media platforms and website!
Soft Sell Your Center
​Don't forget to soft sell your center at the end of each blog (the exception to this is the Teacher Spotlight, we feel the Teacher Spotlight doesn't need a soft sell because this is more of a Q & A format, not paragraphs). This should include some information about your center as well as your core values, accepted ages and how to contact you if they would like to schedule a tour, or highlight a special you have going on - even an invite to an upcoming event!
Don't let the task of writing blogs overwhelm you. Writing quality blogs takes a bit of prep work, but will pay off in the long haul. It will help you in many aspects of your business internally. It will also show parents and potential parents that you are an expert in your field. They will seek out your help and opinions on topics that you are well versed to give advice on, or by having guest bloggers, you can steer them in the right director to get help.
At Child Care Biz Help we work with childcare centers across the U.S. helping them achieve new heights by completing projects, focusing them, and offering strategic direction.
Ask how Caroline and Justina with Child Care Biz Help can help your center with our Another You Program. Limited spots available each year. Three, six and twelve month options available.