Overwhelming Success with New Release of P.R.O.F.I.T.S. Childcare Success Formula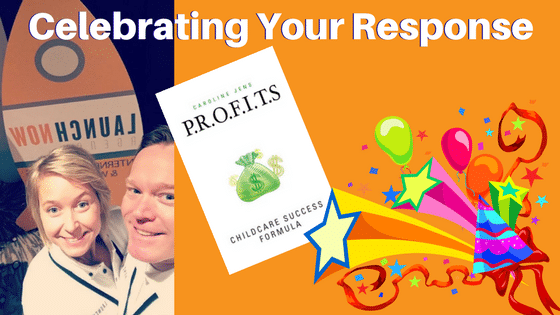 Author, Helps Early Child Care Business Owners Improve Quality of Care, Culture, and Profits
Over 500 copies already in the hands of child care leaders!New book by former child care executive director helps center owners and directors retain and recruit employees, improve quality of child care, and increase profits while doing it. Simply master seven components of the profits childcare success formula: Passion + Recruitment + One Vision + Financials + Innovation + Training + Sales/Marketing = Profits
Childcare Business Book
Recent data shows that in 60 percent of families with children, both parents work. There are also 2.1 million single working mothers with children under the age of 6 across the country. With these types of statistics, we can confidently deduce, child care is an absolute necessity. Quality of care, hiring of teachers, and creating safe environments are relevant challenges of today's childcare business owners. A simple childcare success formula has been developed to master all the challenges business owners face today.
"My goal is to get this book into the hands of other child care leaders so they can learn to build a team that will help them not only maximize their profits, but make their company the most desired destination for families and teachers. With the childcare success formula, readers will untap the potential of their child care center(s). Using the teachings in this book my hope is you'll not only improve your work environment and culture, but also engage your team to want to generate your center more profits."
Author, Caroline Jens, has over 25 years of experience in the finance and child care industry. While working as Executive Director, she took a child care center that had a high turnover rate and low enrollment, and turned it into thriving business! In less than two years, she not only reduced the teacher turnover rate from 45% to under 14%, but she also grew the business from one location to two great facilities, all while tripling profits!
This book shares stories and tools defined from years of successes and failures author, Caroline Jens experienced while running a high achieving child care center. Out of these successes and failures, she determined seven areas as critical to a centers quality and bottom line, P.R.O.F.I.T.S. These key areas include passion, recruitment, one vision, financials, innovation, training and sales/marketing.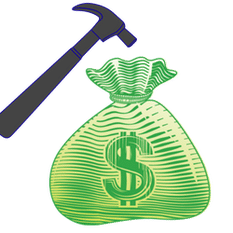 As an added bonus, readers have access to "Profit Tools" which are customizable forms that can be used at any child care center. Some of the tools include:
Financial dashboard spreadsheet
Enrollment funnel workbook
Sales & marketing tools and tactics
Onboarding and training matrix
Vision statement writing
Employer branding tools
---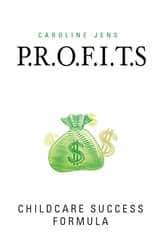 Read more about P.R.O.F.I.T.S. Childcare Success Formula and the tools included with purchase.
Receive 20% off if you buy now