Child Care Biz Help is excited to introduce our new Marketing Director

Childcare Marketing Experience
Child Care Biz Help is excited to introduce our new Marketing Director, Justina Paterson. Justina's arrival has been long awaited as she brings with her over ten years of child care experience and a degree in multimedia digital arts. Not only is Justina an amazing teacher in the classroom but she comes equipped with ​an arsenal of talents both our company and our clients will find extremely valuable.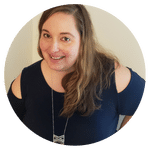 Justina is super creative and original in her approach to the work she completes. She uses that creativity to bring the childcare industry to life.
We look forward to showing our clients her work in many of the following areas:
Marketing campaign development
Blog writing
Web design and development
Social media strategy
Upholding accreditation and industry standards
Marketing research
Expansion and enrollment campaigns
Event planning
And so much more…
Be ready as Justina leads Child Care Biz Help farther than we ever anticipated. Doing what you love is a blessing but doing it with people you value, makes it priceless!
It may seem like the view at Child Care Biz Help would make it hard to work but don't worry, Mr. Gunny keeps us focused and back in our office chairs when we get out of line.
If you have a chance, say congratulations to Justina as she starts a new journey in a career she was destined to have.
Do you have a childcare marketing need?
Email Justina with your marketing need or just to say, WELCOME!