Childcare Staff Retention: 99 Ways to Laugh Ebook Download
How to Make Your Daycare Staff Chuckle Everyday
Do not, I repeat, do not read any further! Why are you still reading on? Well, you must be the perfect person for whom this blog is written. I'm assuming that you are a daring individual who pushes your boundaries and is willing to take a risk to win over your staff with laughter.
So why is it important to make your staff laugh? Let me put on my spectacles (got the picture of that in your head) good! I'll now provide you with the straight facts on why laughter can help you with retention.
Did you know that laughter can reduce stress, and anxiety actually helping you stay out of the doctor's office?
Laughter actually releases endorphins in your body instantly making you feel better. Don't you want that for yourself and your staff?
Laughter helps promote creativity while being in a relaxed state of mind.
A good chuckle can also help you bond with others.
Always complaining about a headache or feeling a little under the weather? Put down that snickers bar, you aren't "hangry", you just need a good belly laugh! Laughing can help relieve a pounding headache and keep illnesses at bay.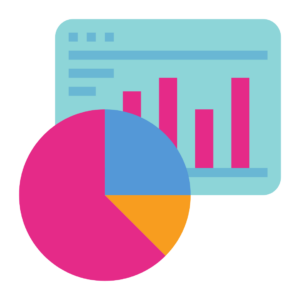 Stats
Here are some staggering statistics to give additional perspective.
Despite efforts to amuse and excite, employees are still largely disengaged. In early 2022, only 32% of employees were engaged, continuing a downward trend that began in 2021 (which marked the first annual decline in a decade!).
Donut Mondays were a kind gesture that was obviously appreciated by many of my coworkers. But its predictability pointed to a bigger issue: Most companies have employee incentives that do not inspire playfulness, curiosity, or delight in our workplace.
Overall, there was a missed opportunity to be intentional about fostering connection and sparking creativity.
So how can you sprinkle in surprise in your school?
The first step is to be that rebellious individual you were when you read the first sentence and go against the serious nature of business enterprise and realize that laughter can be as important in your business as your bottom line. The role of laughter in the workplace can help ease tension, build relationships, and even motivate your employees.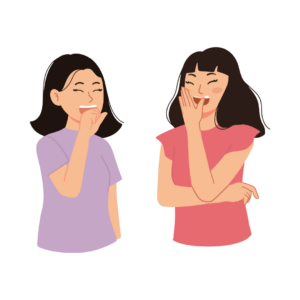 Who wouldn't want to come to work knowing that your day can be filled with some good laughs?
---
Download the full eBook here and enjoy these 99 ways to make your staff laugh to improve retention.