COLLECT POWERFUL REVIEWS IN LESS THAN 30 SECONDS!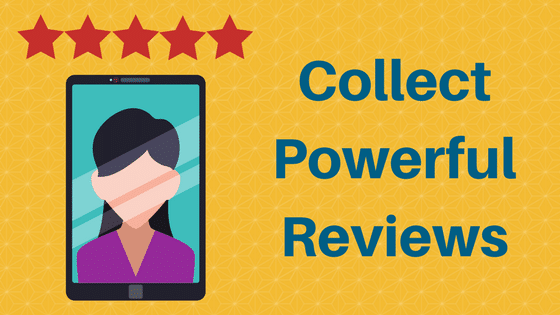 Collect reviews for your childcare center
How would you love to get customer reviews on the spot and be able to say "Love our service? So tell us..."

Creating a process where reviews can be easily collected should be at the forefront of your business' online practice. Where you place those reviews is just as important. Having your parent and teacher reviews on your website home page is extremely valuable because anyone that visits your website will immediately see them. When this section is filled with positive reviews it is beneficial to your center's enrollment numbers as well as your online credibility.
We all know from past experience how hard it is to get parents to write a google review about their experiences at your center. Even if they love you, it takes time to create the google account for the review and you need to hope their crazy day doesn't interfere with them remembering to do it. Now there is a tool that allows you the ability to capture the review in person with the parent or send them a text link to complete the process on their own time. Not only is this app user friendly, but once the review is complete it will help your center rank on page one of search engines (SEO - Search Engine Optimization).
What is this tool and how does it work?
​​
Our partner, SoTellUs, created a revolutionary review system and app which allows child care centers like yours to get 100's of powerful video, audio, and written reviews in seconds. When potential families watch these video reviews of the value you provided their child they will not only believe your reviews, but they will want to become a part of your center. Other platforms like Google and Yelp can create fake or anonymous reviews. Online video reviews however, are real, powerful, and will make your business stand out from your competition.
But how do you receive the reviews you need?
Right now, through our partner SoTellUs, it's easier than ever to get your website and Google page full of positive reviews that you have full control over. By using the SoTellUs app:
You control who to send a review link to via your personal dashboard (on PC via website) or the phone app.
Reviewer receives a link on their cell phone.
Reviewer clicks the link:

Enters their first and last name

Enters phone number

Gives your business a star-rating

Clicks a camera to record

Reviewer records the video and clicks send. Too easy!
One of the best parts about this process is how little you'll need to do once a review is completed. When a review is done that is over four stars it is instantly posted onto your website. You then have the ability to push the review to all your social media channels such as Twitter, Facebook, Google+, LinkedIn, and more. You can also download the video and use however you like.
​What kind of stats are there about negative reviews?
Negative reviews have been stated to effect over 86% of customers, and businesses have been quoted as loosing up to 22% of their business just from one negative review. Having the power to choose what reviews goes on your site greatly influences this change in customer attitude.
How do I avoid negative reviews?
Unfortunately on other platforms like Google and Yelp you can't remove negative reviews from the internet. The best way to diminish negative reviews is to respond to them and to get lots of positive reviews. With SoTellUs it only posts 4-star and above reviews and it's so easy to use you can get a lot of positive reviews.
​Now that you have your reviews, what do you do with them? If you're worried about making sure that your best reviews are right at the forefront of your business, don't be, SoTellUs takes care of all of that for you! The program will take every good review you get and submit it to google so they'll rank at the top of the page when someone searches your business! It does this with social media as well.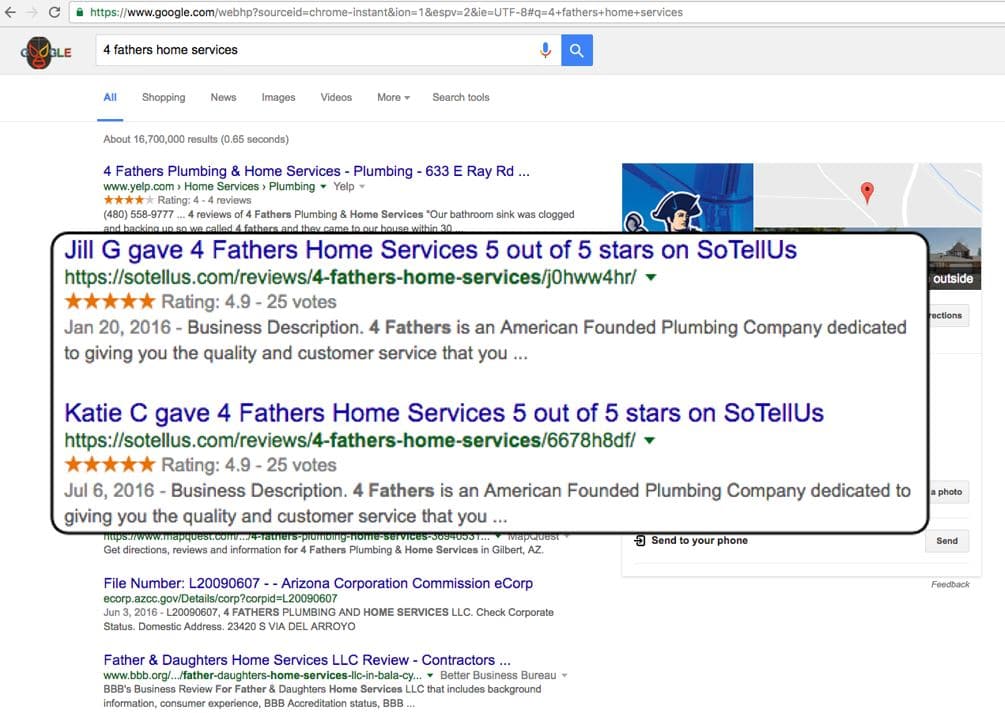 SIGN UP NOW FOR ACCESS TO ONLINE VIDEO REVIEWS
Click ENROLL below
Once there, click "get started" in the top menu to enter in your info.
There is a promo code box towards the bottom, just above where your credit card info goes.
Use the code 30free to waive the setup fee and get 30 days free. Make sure the code is all one word.
Let the social proof that comes from video reviews work for your center:
Create a reviews page on the website (different than a testimonial page)- change the name to reviews… (potential customers are more likely to go there because they think it's run by a third party like yelp or google).
Share your video reviews on social media sites (70% of consumers will research a business online before they will ever contact the business – you are judged before they even talk with you. EXTRA - Tag the parent that gives the review!
Boost online reviews your share on your company Facebook!
Share your online review to Google account to help increase visibility on first page of Google.
Integrate reviews into all of your marketing. This includes emails, online marketing, flyers, door hangers. Have links to view them, snippets of reviews that link to videos.
Add "click here to check out our reviews" link in your email signature (add an image of 5 stars and check out our reviews and link it.)
Include in newsletters. Add parent picture and the 5 stars with link. Direct them to your website to listen to the other reviews.
Include reviews on the walls, in the restroom, flat panel screen in vestibule, or iPad.. Have iPad available during the tour to show parents to encourage them to enroll. "Don't enroll just because we say so, listen to what our parents and teachers have to say…"
NEED HELP?
Looking for assistance in other areas of your center? Contact industry expert, Caroline Jens, in many areas including: help with expansion plans, enrollment, family and staff engagement, culture shift, marketing plans, recruitment, and understanding financial metrics to ensure maximized profits.