Daycare Logo Essential Tips
8 seconds. That is how much time you have to make a first impression.
8 seconds.
You have to make those 8 seconds count. One of the first things someone is going to do when they hear about your center is look you up online. They are going to Google you and then most likely look you up on Facebook and/or Instagram,. That means they are going to look at your profiles, which will likely include seeing your daycare logo.
What kind of impression is that logo going to give a prospective family or prospective teacher of your facility?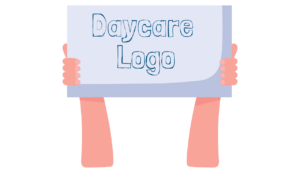 A logo is a way for a brand to represent themselves. An identifier so those interested in a brand knows they are going with the brand they want to.
Typically, a logo is made up of 2 components: text with the name of the daycare center, and some sort of graphic element to enhance or represent the brand. On occasion there are times when a logo consists of only a text component. May also contain a tagline.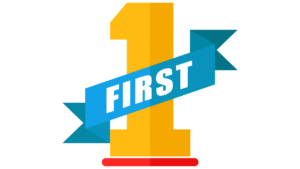 If you are starting a child care center for the first time, one of the first things you are going to do is come up with a philosophy in which you want to start your center. From there, once you comeup with a name you'll typically create a logo to brand the rest of the assets of your center including a website, signage, marketing pieces, handbooks etc.
The process in which a daycare logo is designed differs depending on who makes it, but in cases in which we design a logo a few things happen:
Conversations occur based on other logos that are liked and why
Color palettes are discussed and what colors stand out
8 initial logos are created using a variety of colors, fonts and graphic elements
Revisions happen until a final logo is decided upon
Anytime you are thinking about a logo, there are a few things we like to take into consideration before deciding. One of those things is, how will this logo look when printed in one color only.
Why is this important? When you go to get shirts or other swag made for your center, you will have to have one screen for each color. A single screen ranges between $40 - $60 each. This means if your logo is five colors, it is going to cost $200 - $300 for the screens alone, which does not take into account the cost to decorate per shirt (or other item) or the cost of the shirts (or other items) themselves.
That is why we like to consider how this logo will look with just one color, as that will cut down on the costs for swag not to mention being able to use just a one color version of the logo may be helpful when putting a watermark on social posts or sponsoring events where they need a single color logo.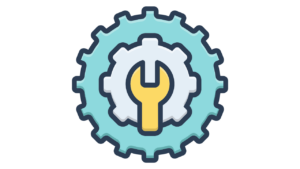 In the process of creating a logo, it sometimes happens where there are 2 or more configurations of your logo that can be used in a variety of situations. There is usually a configuration that is preferred over the others and that should be used most of the time.
For example, in the situation of the Child Care Biz Help logo, there are three versions (each in full color, all black or all white): what we like to call:
a stacked version
an inline version
and a hands only version (Icon/image).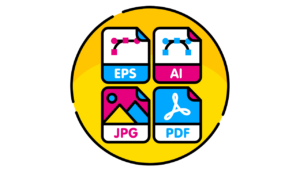 In the event Child Care Biz Help is not lucky enough to design your logo, another thing you need to make sure you receive from your logo creator is your logo file in the following formats:
A high resolution PNG of your logo and any graphic elements in every configuration
An EPS version of your logo (this is sometimes called a vector logo) and any graphic elements in every configuration
An all white PNG of your logo in every configuration
And all black PNG of your logo in every configuration
Any fonts that were used in creating your logo so you can install them and use them on marketing materials
Why do you need all these? The version you are going to use most often is the high resolution PNG of your logo. This is what you are going to put on flyers, on your website, social, marketing materials…everything.
Seeing this version of your logo over and over again is going to allow your center to gain authority as a child care center in your community. The more your logo is seen, the more people will remember it and then, when the time comes that they need daycare, they think of your center.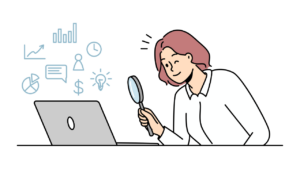 What Should It Look Like?
Well, that is a great question. It all depends. Are you building a brand new state of the art center in a high-end neighborhood? If that is the case, then it would likely make sense to have a modern and clean logo in 2 or 3 colors.
Are you opening up a center that is part of a retail space in the downtown of a major city? Maybe going with a more industrial and blocky logo would be a better option?
Is your center being opened on acres of land with a lot of nature surrounding it? A more whimsical approach might be better.
Ultimately, it is up to you what your logo looks like, what is included in your logo and what your logo says about your center.
Check out some examples of logos we have designed >>>
What if You Have an Established Center with an Existing Logo?
If you already have a center that has been open for years, there are still opportunities for a logo change. This typically comes in one of two ways.
The first, the logo is given what we like to call a facelift. If your daycare logo was created many years ago, giving your logo a facelift is perfectly acceptable. This might be updating the font or part of the graphics or reworking what is already there. It may even be altering the colors or completely changing them but keeping the original configuration of the logo.
The second and more time consuming and often more expensive option is rebranding. This might be just a whole new logo, or it might be completely rebranding and renaming your school.
Changes in a logo don't have to be major. They can be subtle. There have been numerous companies that have changed their logo over the years, many times without consumers even realizing it (have you seen the different versions of the Google logo over the years?).
Giving your logo a facelift or completely rebranding is not something you typically want to do often (maybe just once if your childcare center has been open for a significant amount of time). You only want to do it if you are sure about the direction your logo.
Check out some of our recent daycare logo facelifts for our clients >>>
Whether you are opening a child care center for the first time and need a daycare logo or are in need of a logo refresh, do your best to be as clear as possible what you are looking for. Find a reputable place to design your logo and make sure you get everything you are paying for.
Want Us to Design Your Logo?
Want Child Care Biz Help to create a fresh new or facelift an old daycare logo for your existing center or childcare start-up? Click the button below to order today!
Have other tips or suggestions to share? Leave a comment below for what has worked for you.
Be sure to sign-up for our email newsletter, and check back often for our latest childcare business blog posts.