How To Start A Daycare: A Comprehensive Guide [Updated 2023]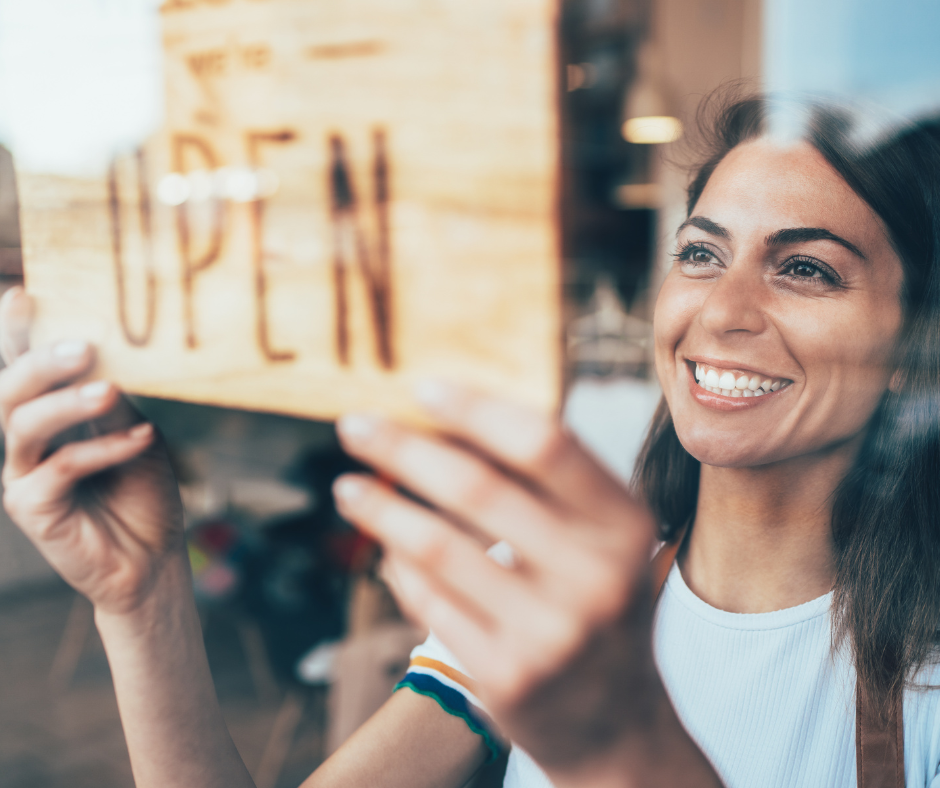 The landscape of early childhood education continues to evolve at an accelerated pace. One emerging trend is the rise in the number of daycare centers mushrooming across the United States, fueled by a change in the profile of the modern childcare investor. But why is this happening?
The answer is simple: the demand for childcare services far outstrips the current supply. With many areas grappling with childcare shortages, frustrated parents and overburdened providers are all too familiar with this dilemma. This predicament presents a lucrative opportunity for potential investors keen on entering the daycare business.
Childcare Deserts: A Window of Opportunity
A staggering 51% of Americans reside in what is known as childcare deserts – census tracts home to more than 50 children under age 5 that lack adequate childcare providers or have so few options that there are over three times as many children as licensed childcare slots.
This issue stretches across numerous states, with the number of children under age 3 massively outweighing the available childcare slots. For every licensed infant and toddler childcare slot, there are more than five children under age 3 in need of care.
Communities in these childcare deserts often encounter long waiting lists to secure childcare. This predicament has triggered an influx of investors keen on filling this gaping void in the industry.
So, who are these childcare investors?
Today's childcare center owners come in diverse forms, compared to the traditional image of yesteryears. The industry's leading figures typically belong to one of six categories:
Entrepreneurs – looking for fresh industries to invest in
Existing childcare owners – aiming to expand or establish new centers
Childcare employees – ready to launch their own center
Families – frustrated by poor service or lack of access to care
Corporate in-house childcare – provided by companies to attract and retain employees
School districts – venturing into early education to cater to community and staff needs
Community improvement groups – organisations focused on improving the area economy and supporting workforce development.
Religious institutions/Pastors/Churches - looking to add an additional revenue stream and value to their membership.
Exploring Options: Franchise, Existing Brand, or Start-Up
Regardless of your investor profile, there are several routes to consider when launching a daycare center. The path you choose will dictate the level of support you need, your creative freedom, and even the course of the programs you offer.
When it comes to commercial group childcare centers, you have three choices: opening a franchise, purchasing an existing center, or starting your own brand. Each option comes with its own set of benefits and challenges.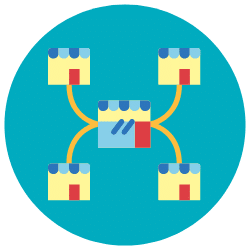 Top franchise options:
​With a franchise, you receive an immediate game plan to get your center up and running, plus you gain instant credibility from the name.
However, you miss out on the exciting chance to create something of your own —something amazing, unique, and impactful.
Also, not only are you held hostage to the franchise requirements, but the fees create a recurring expense for the life of your centers.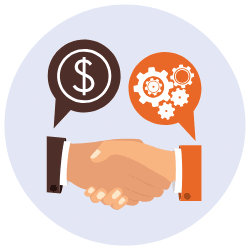 Choosing to purchase an existing center might seem like an effortless way out, but it comes with its share of headaches.
Yes, you have ready staff and enrolled children, but you might also inherit problems that require "clean-up".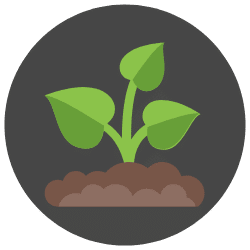 Lastly, launching a childcare center independently, without franchise backing, is certainly achievable.
However, it is also a complex, time-consuming venture. But is there a better way?
Absolutely!
A New Approach: Partnering with a Child Care Consultant
We recommend partnering with a Child Care Consultant, a specialist who understands the intricacies of the industry and can help you craft a brand you can grow and take pride in.
Building a childcare program that meets the specific needs of your community and aligns with your mission is immensely rewarding.
Working with a childcare consultant can help you navigate important decisions and implement those decisions successfully. They can assist with due diligence, brand development, marketing, program development, vendor/systems evaluation, and provide post-live support.
Launching a Daycare Center: The Steps
All aspects of starting a daycare need meticulous planning and execution. Follow our comprehensive guide to ensure you get everything right, from creating a robust daycare business plan to effective location selection, hiring, marketing, and daily operations management.
Due Diligence (Feasibility study, workforce & demand, financial & enrollment projections, liability)
Executive Strategy
Brand Development (Unique Selling Proposition, differentiation, core values, logos)
Program Development
Vendor/Systems Evaluation
Marketing, Advertising, & Lead Tracking
Implementation of Childcare Plan Services
Post-live Support
Steps to Starting a Daycare Center
Interested in learning more about each step in launching a successful childcare center?
Download the Child Care Biz Help eBook on Steps to Opening a Successful Childcare Center today!
No matter which path you choose to start your daycare, the driving force is a profound desire to create the best possible environment for the families it serves and the staff it employs.
Ready to get started? No matter what phase you are currently in or the type of center you wish to establish, get your ebook and schedule a call with us today to learn how we can assist you!
Download the Child Care Biz Help EBook on Steps to Opening a Successful Childcare Center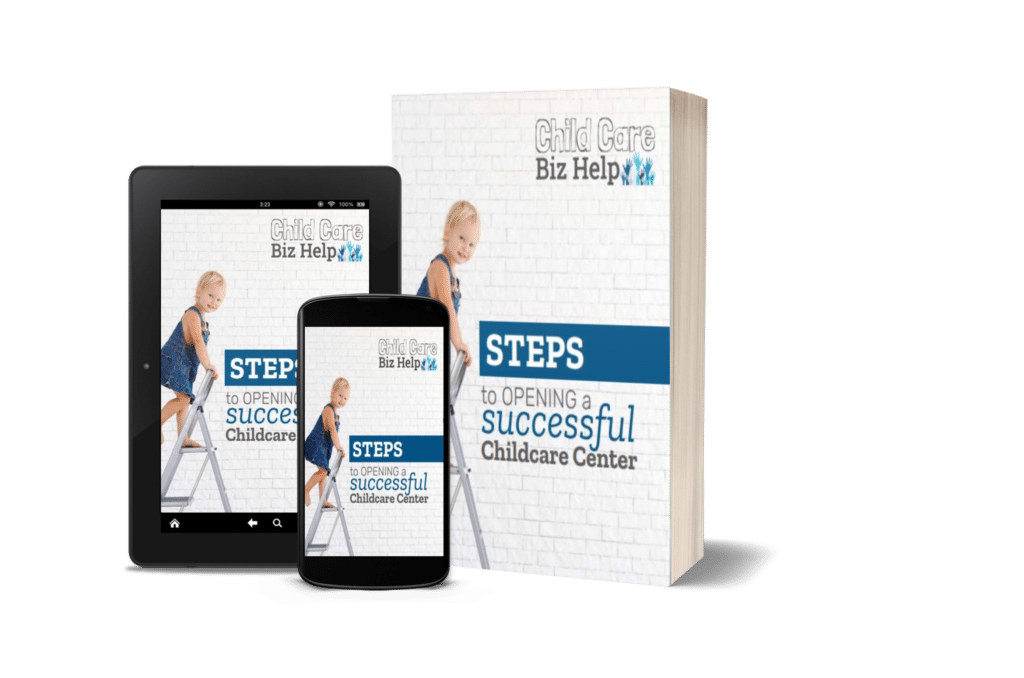 Ebook Download Form
Fill out the form below to download our eBook Steps to Opening a Successful Childcare Center.
NEW UPDATE: Video Course on How to Start a Daycare
Our Video Course on HOW TO START A DAYCARE is now available! Dive into our in-depth video course consisting of 24 lessons, including several downloadable assets. This comprehensive, 2.5-hour course equips you with everything you need to succeed in the childcare industry. Do not miss out, start your journey today!