Navigating Business Together in Child Care
My spouse just started full-time in our business with me... Now what!!!?
If you're like my husband and me, being in a long-term relationship is tough work. Plus, if you add owning a business to the equation, the pressure on the relationship is definitely more intense.
Not only have we run businesses together for the last 14 of our 16-year relationship, but we also successfully navigated our relationship with several long-term times of separation (one due to a 15-month tour to Iraq when my husband was in the Army, and the other eight-month period when my husband was on America's Got Talent).
Through these experiences, we have been able to develop boundaries and real tools to help keep the spark alive so that our relationship will continue to thrive for many more years to come.
Here are five ways we have discovered that can save your relationship as you run your child care business:
Communication
No Leftovers
Defining Roles
Words
Intimacy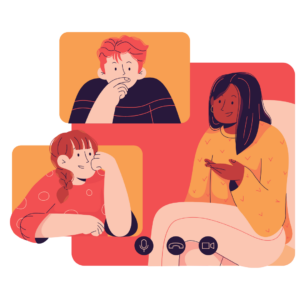 Communication
As with everything, communication is key, especially with your partner! It doesn't matter if you're coordinating a business meeting or organizing a personal dinner with friends, if you aren't discussing the details or giving it your attention, something will get missed.
Couples who are business partners need to understand how each partner communicates and respect each person's individual qualities and characteristics.
Therefore, don't just focus on the act of communicating, but also on how you communicate. This became very apparent when my husband would get defensive if I didn't agree with his suggestions for our company. We eventually connected the dots... he was taking my not agreeing with him as a personal attack. Like a wife not respecting her husband and his ideas. Often, because he would get defensive, then I would get defensive, and then the conversation would turn into yelling or us walking away mad.
We found that reminding ourselves that we are saying something as a "coworker", not a spouse, immediately takes that guard down and allows for the person on the other end to be more receptive.
Here are some other barriers to communication in a marriage that you should be aware of so you can develop a strategy so you don't become repeat offenders to any of these:
Technology (focusing on technology, not the person talking)
Schedules (too busy to take the time to focus on communication)
Pride (unwillingness to let someone else be right)
Thoughts (negativity, resentment, worthlessness, fear)
Deceit (past lies and distortion of truth)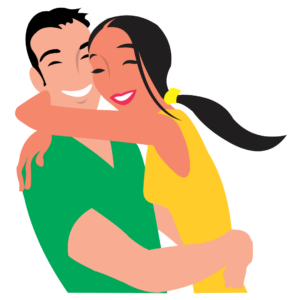 Intentional Moments - No Leftovers
As our days wind up and become busier, we are easily consumed with making everyone else happy, problem-solving, and even at times faking a positive attitude. As we do this for eight or more hours, we can often finish the day without anything left in the tank.
The best way to make sure that your relationship doesn't always get the 'leftovers' is to make each moment count. Especially on those days when you don't get a lot of one-on-one time with your partner. It's even more important to work toward being intentionally present with the times you do have together. These times may be while cooking dinner, parenting your kids, or having a final nightcap before bed.
The bottom line, the moments you have with your spouse should allow for intentional times of showing love and affection. Be cautious about giving all of yourself to everyone else and leaving only the "leftovers'' for your significant other.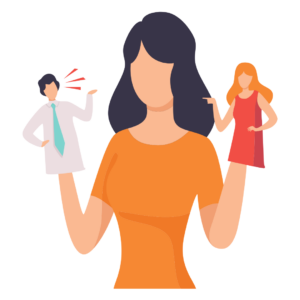 Defining Roles
Another important tool that helps with boundaries when running a business with your significant other, especially if you are both working "in" the business, is to have clearly defined roles.
Identifying specific job descriptions is useful so each person understands their lane and can be held accountable for those specific job duties. I know firsthand how bitterness can rise up if you feel the other person is not pulling their weight or if you feel they are crossing into your lane. Defining who does what and how each of you will be held accountable will help limit opportunities for argument, disappointment, and frustration.
Just make sure when you are defining your roles that each of you finds ways to utilize your talents and passions. This is an important part of keeping each other motivated and staying in your lane.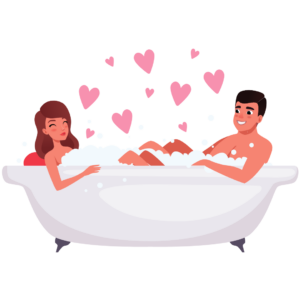 Intimacy
Intimacy is the final key to a successful partnership for couples in business together. Remember those intentional moments we touched upon earlier, well intimacy goes well beyond setting time aside to have intentional moments and intimacy also comes in many formats, looking differently for every couple.
The important thing is to not downplay the importance of intimacy in a relationship. At all costs, no matter how stressful running a business can be, intimacy must be at the top of the list. If you have to, schedule it! Make it an appointment you don't miss. When our intimacy needs are fulfilled as couples, it creates a stronger bond and unity, ultimately, allowing us to build a stronger business.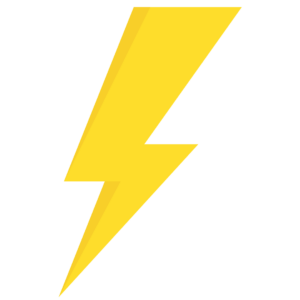 Creating a Spark that Lasts
Overall, talking with business owners every day I have come to realize stress levels are high, frustration is real, and the uncertainty of the economy and world is taking its toll. All these worries have a definite effect on the relationships of these business owners.
Keep these five areas (communication, no leftovers, defining roles, words, intimacy) at the forefront of your mind so that you can continue creating a spark in your relationship that will stand up to the tests and obstacles business ownership brings us.
Want to Join up with Other Child Care Couples in Business?
Consider joining us in sunny Saint Petersburg, Florida. 
We have created an intimate, luxury experience designed to get couples who own a child care business time away from the daily grind.
Sunset dinner on the beach
Live music by the pool
Strategy sessions by the water
Collaboration time with other child care business couples
Couples massages
Chocolate making, and more!
Come escape a small group of business couples and Dan and Caroline, owners of Child Care Biz Help.
Visit NAVIGATE - Luxury Retreats for Childcare Professionals website for more details on upcoming events!
Let us know your questions and comments below, and don't forget to sign up for our newsletter!