Child Care Biz Help Opens a New Childcare Center in Watertown, Massachusetts
Great Things Start with a Dream
Early 2022, Katie Wang contacted Child Care Biz Help with a concept and a vision. Bringing a bilingual early learning and development center to Watertown is a dream come true for new school owner, Katie Wang.
The following case study shares many project facts on how they built a new child care center with a brand of their own, utilizing the team and support of child care consulting company, Child Care Biz Help. See how they saved nearly $1,000,000 on their project!
Both Katie and her husband hold degrees in the arts, he in Chinese Opera and her in piano instruction and their goal is to share their expertise with the children in their care. Their vision included developing a center that focuses on childhood development while incorporating the arts and culture into the daily curriculum.
Approach
The project started with a complete renovation of what was a 3,280 square foot liquor store. The store was completely gutted and plans were developed to bring Katie's dreams to life.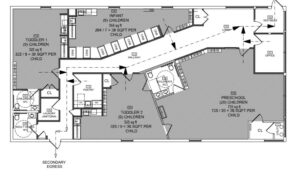 While the school was under construction, the team at Child Care Biz Help worked diligently on the rest of the project:
Financials - forecasts, budgets, tuition pricing, wage structure
Licensing - state requirements, inspections, certifications, programs, training
Brand Development- name, values, vision, logo, colors, fonts
Program Development - philosophy, purpose, ages served, curriculum, classroom
Equipment - supplies, vendors, software, systems
Operations - policies, procedures, forms, checklists, handbooks
Sales and Marketing - website, brochures, social media, ads, signage, lead tracking
Recruitment - job descriptions, director, teachers, ads, interviews, onboarding
Leadership - metrics, accountability, reporting, coaching, development
A Brand That A Legacy Can Be Built Upon 
After much careful thought about what kind of personality owners want for their schools, a brand is created. The brand intentionally inspires employees and customers to feel a certain way. From that, a name, logo, font and color scheme is created that accurately depicts this feeling. For Pathway Early Learning, they wanted a very simple and comfortable look without a cartoon type feel. Chinese culture places high value on education and the assurance of a clear pathway for their child. Their mission for the school is to fully develop children's potential and enrich lives in a loving, comfortable and creative environment.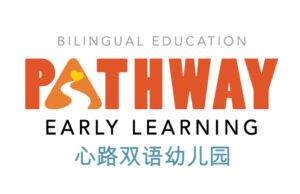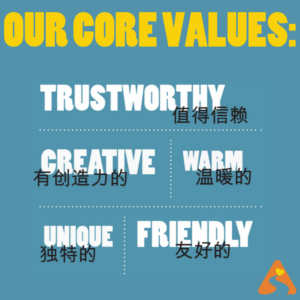 The Result
The daycare startup project took around around eight months to complete and an investment around $840,000 for a 3,500 square foot facility. The best part, because they used a consultant like Child Care Biz Help instead of purchasing a child care franchise, they had so many added benefits such as:
Low initial investment
$0 zero royalties (around $93k per year for the life of the school)
A brand and reputation THEY own
Nearly $1M in overall project savings
See the Full Case Study for Details on the Entire Daycare Start-Up Project
Learn more about Pathway Early Learning Program.
Interested in Joining a Growing Industry?
We Can Help.