5 reasons and 3 tips to showcase your childcare center every day
Child Care Marketing
Can you take a break if your marketing strategy runs like a well-oiled machine?
Coca-Cola may already be one of the most recognized brands in the world, but you still see commercials for it all the time. Why is that? When they spend money to market themselves even though their brand is highly credible, they also know exactly what those marketing dollars will bring them in return.
On the other side of the spectrum, startup businesses view marketing as a matter of survival. If they don't invest in marketing, their business will disappear.
Between those two extremes, however, an interesting thing often happens: companies forget about marketing. Especially for childcare centers that have long waiting lists and full enrollment, it's tempting to let things slide. Some of these companies stop marketing altogether.

Business is growing and everyone's staying busy, so why bother with the expense and hassle?
We'll tell you why. Marketing is food. It's the regular, sustained nourishment that gets your business where you want it — and keeps it there. You need it throughout the day, every day.
Ongoing Marketing:
Prevents "reputation rot"
If you surveyed everyone who's heard about your company, you'd probably find that their understanding of who you are and what you do is out of date by at least a few years.
Your company is constantly improving, but people's perceptions tend to remain fixed. Every day that passes brings them further and further out of sync, until hardly anyone actually understands what your company has become.
It takes years to shape and define your reputation, so you need to be doing it all the time. You can't wait until it's hopelessly outdated and only then start the arduous process of convincing everyone you've changed (if you do, you'll never make it to the other side.)​
Shapes your customer base
As your company evolves, you'll need to target different audiences. Sometimes your focus changes only slightly, and other times you have to start with a completely new customer base.
Either way, you need to be constantly evaluating your target and adjusting your messaging, visuals, and strategy accordingly.
Gives you lots of options
Having "just enough" business isn't enough. If you're actively marketing, there should always be more demand for your offering than you can actually meet.
You'll receive enrollment inquiries on a daily basis, with a constant influx of new customers. This gives you the option to pick and choose, to focus on the most profitable (or most enjoyable) ones, and to have a waiting list ready for when times get slower.
Secures your company's future
The single most important reason to engage in active, ongoing marketing is simply that it secures your company's future.
Marketing creates business. You may have lots right now, but will it still be there in six months? A year? Three years?
Savvy business owners don't leave their future up to chance; they're planting seeds now they can harvest next season.
If your company currently has lots of work, happy customers, and a busy staff, then you've successfully achieved a key milestone in the life of a business: viability.
This isn't the end of your journey, though, but the beginning — and marketing will be your constant companion at every step you take from here on out.
How do you market your child care center?

1. Know your target market
Having a clear message is one thing, but knowing who that message should be directed toward is another. We often focus on one kind of customers in our childcare centers —  our families. ​
We'd like to challenge you to consider three customers when you're developing your marketing messages:
New families

New employees

Community partnerships
When you ensure all three of these targets are focused on, your brand will become an established part of your community.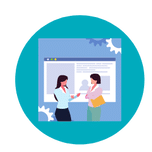 2. Have a marketing plan and content strategy
Consider developing a simple marketing plan each year to give your team clarity and guidance.
As your team understands the objective of your message, where you intend to speak that message, and specific, actionable to-do's, unity will amplify your efforts!
A sample plan should include:
A clear objective

Intentional goals

Special offers & other lead generation activities 

A unified message 

Identified channels to market your message 

Specific and actionable to-dos including a budget, measurement of success, and accountability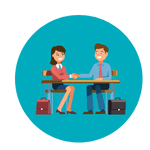 3. Find the right marketing partner to help execute your plan
Starting a marketing plan may seem daunting, so to get you started quickly. There are a lot of moving parts to ensuring your child care center is speaking to your target market. You can always execute the plan on your own but working with an expert in this area is definitely the way to go. In the meantime, here are some tips that have proven successes!
Utilize video creatively on your website, Facebook, LinkedIn, and Instagram

Leverage community outreach

Create raving fans by offering the best service to current families and current staff
You may not have enough resources or the right talent on staff to execute your plan to its entirety. Consider working with the right childcare marketing partner to help you achieve your goals.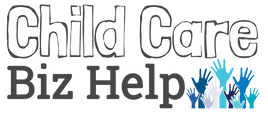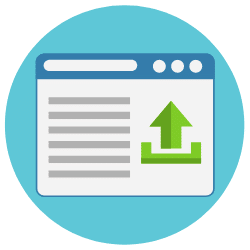 Download your free marketing template and create a plan that ensures your childcare center's success for many years to come.