The Role of a State Early Childhood and Afterschool Workforce Registry

Child care training tools and support for your early childhood education and afterschool professionals
Child care training in your centers is conducted using a variety of different methods and channels. Did you know you could be missing some really valuable tools and support for your early childhood and afterschool professionals? Let me tell you about a great resource I have found called The Registry.

What is a registry?
According to the National Workforce Registry Alliance, a Registry is an information system for the early childhood and afterschool workforce that:
Promotes professional growth and development
Captures data about early childhood and afterschool practitioners in a variety of roles
Is based on state career level systems that provide a framework for professional development
Places individuals on a career level based upon verified educational information
Recognizes and honors professional achievements of the early childhood and afterschool workforce
Informs policymakers and partners
The National Workforce Registry Alliance defines itself as "a private, non-profit, voluntary organization of state early childhood and afterschool workforce registry and professional development leaders."  Wisconsin was the first state early childhood and afterschool workforce registry and is now joined by majority of the states in the union.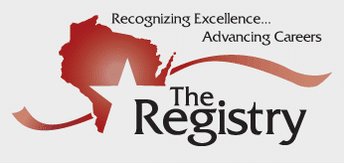 Do you and your staff participate in your state's registry?
Many state registries are voluntary which means participation is not required or mandated by the state.  However, in some states, having a registry membership is required to participate in a state's quality rating improvement system (QRIS).
Registries collect information not only on individuals but also on programs participating in the QRIS.  In many cases, registries also partner with child care licensing and regulation to verify an individual's entry level training required for state licensing.
One of the primary roles of a workforce registry is to verify the education and training of early childhood and afterschool professionals in a state.  In addition to this work, many registries approve trainers and professional development specific to the early childhood and afterschool workforce.
​Some registries even partner with higher education institutions to offer credit-based credentials specific to the needs of this unique workforce.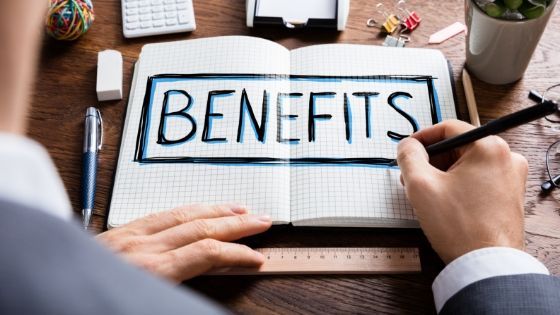 ​Is there a benefit to participating in your state's early childhood and afterschool workforce registry? Definitely!
Here are four benefits of participation to name a few: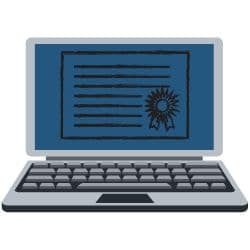 Digital record of education and training
​A primary job of workforce registries is to verify the authenticity of self-reported education and training which requires the review of official documentation and/or transcripts for verification.  This registry service is a time saver for QRIS consultants, licensors and certifiers in the field and eliminates the need for early childhood and afterschool professionals to keep paper copies of all their professional development certificates on file.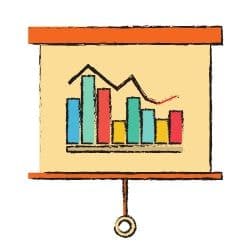 Convenient reports to help build resumes and develop professional development plans
​With data comes reporting features that can capture an early childhood and afterschool professional's education and training in easy to understand reports.  Once recorded in the registry as verified, individuals have a digital record of their education and training to meet QRIS and licensing requirements, to use in resume building as well as professional development planning.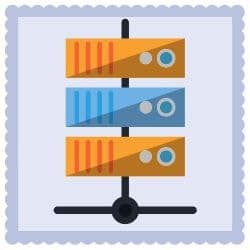 Career level systems to showcase educational achievement
State career level systems create a framework for early childhood and afterschool professionals to set goals for professional development.  In support of lifelong learning, workforce registries capture and highlight continuous education and training as individuals grow professionally and develop skills to become better educators and providers.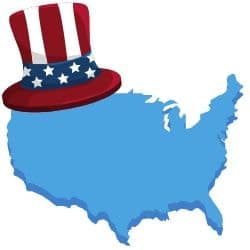 ​Participate in a national data set
​Inform the nation of the value of the early childhood and afterschool workforce.  Are you passionate about professionalizing the field of early care and education?  Do you think law makers and voters need to hear more about how the early childhood and afterschool workforce is educated and experienced professionals?  State registries can help share this important message.  Every two years, the Alliance releases a data set that highlights the demographics, education, and training of the early childhood and afterschool workforce to fuel advocacy efforts across the nation for early care and education.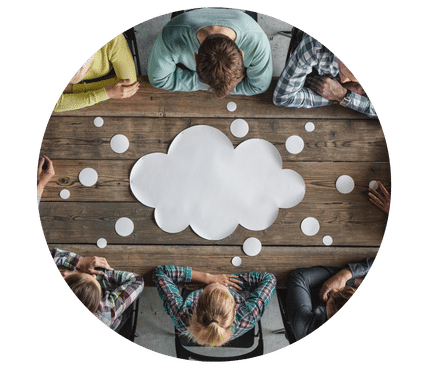 As a member of my state's workforce registry for almost 20 years, I did not fully realize the impact a workforce registry has on the field of early care and education until just a few years ago.
​Where I once thought participating in a workforce registry was just something I had to, I now see the benefits and resources a workforce registry has to offer early childhood and afterschool professionals.  Your state registry is 'more than just an application.'  Check out your local state registry and see what they have to offer.
​​There are many great resources we could be using in our child care centers. Your state's workforce registry might just be that partnership that helps make your childcare center's professional growth and development plan top notch. I know based on my centers experience, we relied heavily on the Wisconsin State Registry to help maintain our program quality.
Thank you to our guest blogger, Christine Moldenhauer, Director of Credentials, The Registry. If you're looking for other child care training and professional development resources, contact our team at Child Care Biz Help. Whether you need "Another You" or you are looking for resources, we have child care training to fit your needs!
Share ways you use your state's registry in the comments below!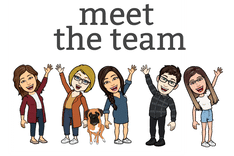 ​Child Care Biz Help was founded by childcare industry expert, Caroline Jens. Her team, which consists of Justina Paterson, Marketing Director and Crystal Towler, Center Operations Specialist, Nicholas Minogue, Director of Technology & Innovation and Maddie Mehnert, Digital Content Specialist, are hardworking, child care gurus with numerous years of experience running childcare centers.
This dynamic team specializes in all areas of the childcare industry including but not limited to consulting, marketing, branding, teaching, curriculum, sales and marketing automation, leadership roles such as director/assistant director, and more. This fabulous team, along with Mr. Gunny (aka Boxer) make up Child Care Biz Help. ​