Child Care SEO: Tips for Getting Found Online by Parents and Teachers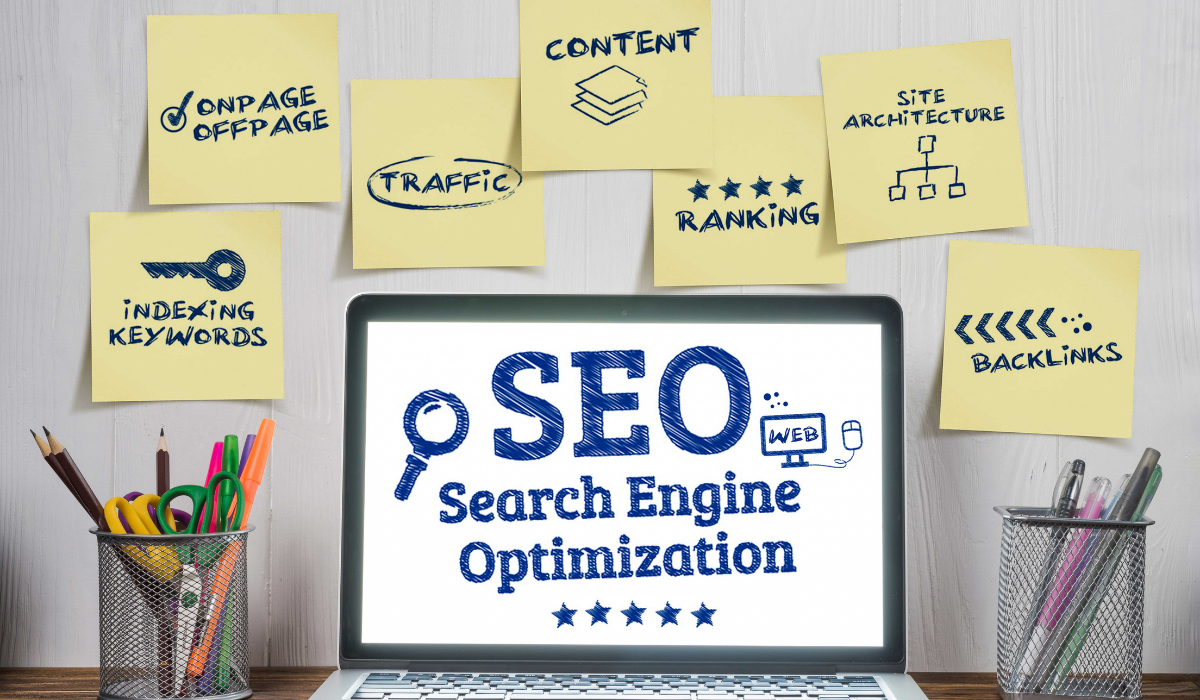 According to market reports, there are more than 643,000 daycare centers in the US.
If you are running or opening up a daycare center, it's important that you stand out from the pack to potential parents and staff. Otherwise, you might continually struggle to attract new students and good teachers.
This is a vicious cycle, as, without good teachers, student retention can drop. This, in turn, impacts your revenue, which influences the salaries you can offer.
One of the ways you can reach more parents and teachers is through implementing good child care SEO. Good SEO allows you to be discovered online. It can also help build trust with potential parents.
Ready to learn how to rock child care SEO for your daycare center? Carry on reading to find out how to advantage of the benefits of SEO and start increasing your discoverability.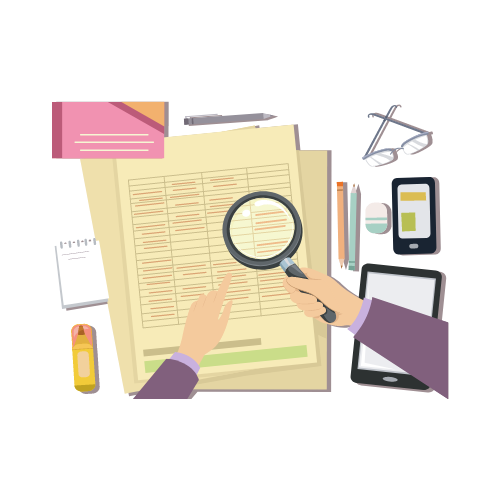 One of the first things you'll need to do is audit your site to implement good child care SEO. You can have this professionally done, or you can choose to do it yourself here free.
If you're doing a DIY audit, start by checking all of the menus and pages on your site.
Is navigation easy? Do all the tabs work? How simply is it for visitors to land on important pages, such as your contact page?
When auditing your site, you also want to check that it loads properly on mobile devices as well as desktops. As you're testing out the functionality of your site, make a note of any problem areas.
If you're just learning how to open a daycare center, and don't have a site yet, you can skip this step and instead focus on getting a quality site constructed.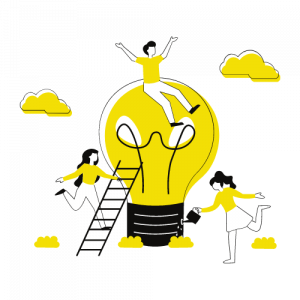 Improve Functionality and Design
If you're wondering how SEO works, one of the key areas of effective SEO is optimizing your site's functionality for visitors. That's why, if you working to improve your digital marketing strategy, the first place to start is with a site audit.
Once that's done, it's time to move on to increasing your site's functionality. This is a crucial step, as visitors are likely to abandon your site if it doesn't work or display well. To prove our point, stats show that 8 out of 9 people will stop engaging with a site if it doesn't display well on their device.
Besides increasing drop-off rates, bad functionality and design can also erode visitors' trust, with 94% of people stating that bad design is the number one reason they don't trust certain websites.
If your site is badly designed think of how this reflects on your school. If visitors are faced with a dysfunctional site, what's to make them believe that your child care services are well run?
To fix this you should implement SEO fixes such as:
Increasing page load speed
Fixing page errors
Optimizing your site for mobile
Make sure you are using HTTPS
Find and fix broken links
Fixing menu and navigation issues
Besides optimizing the functionality of your child care services site, you should also evaluate its design aesthetic. Does it look fresh, up-to-date, and clean? Does it reflect your brand?
If not, it's time to do a design overhaul and get your site looking spiffy. If you need help, check out the childcare websites we have built and let us know how we can assist.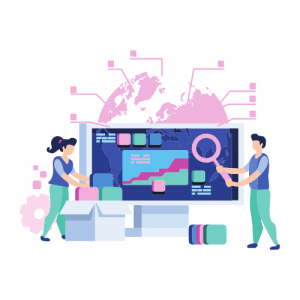 Along with optimizing your site's general functionality, you should also conduct keyword research. Keyword research is an essential part of how SEO works. By targeting the right keywords and search terms, you can begin to attract the right visitors to your child care services site.
To begin with, you'll need to pick a keyword research tool to use. There a numerous free and paid options available, including Moz, Ahrefs, SEMrush, and Google Keyword Planner.
From here, begin by thinking of a few key terms related to child care SEO. These could be things like "daycare center" "child care services" etc. Input these into your keyword planner tool and see what information comes up.
You will likely find that your tool suggests a list of related keywords that have good ranking potential. Overall, you want to try and target keywords that have a good search volume to competition ratio. Keywords with decent search volumes and low competition are great for driving traffic.
However, also make sure that you're not ignoring terms with lower search volumes. If you offer child care services on a small scale, you don't necessarily need thousands of visitors to your site every day. Instead, you need to target the teachers and parents you wish to reach.
A great way to do this is by honing in on long-tail keywords that are specific to your school. For instance, say you have a small Montessori kindergarten that you want to implement daycare SEO for. In that case, you should target keywords that have Montessori and words like daycare in them.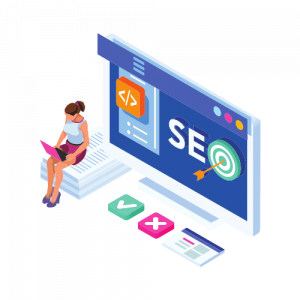 Optimize Your Onsite and Technical SEO
Once you have a list of promising keywords, the next step is to work these into your site. If you have yet to incorporate keywords into your child care services site, this might prove to be one of the best marketing tips for your daycare center.
To start optimizing your child care SEO with keywords, you should incorporate the keywords you wish to target in your:
Headers
Sub-headers
Meta description
Meta description tags
Title tags
Blog posts
Page bodies
Page URLs
Link text
Bread crumbs
Image titles
Image tags
Alt and title attributes
When working keywords into your site, make sure they are relevant and in context. Keywords should appear naturally, otherwise, this can result in keyword stuffing. Google and other search engines can penalize you for keyword stuffing so make sure you keep keyword placement contextual.
These are just the basics of keyword research and placement. Keyword planning is an art, and there are many complexities to it. Such as avoiding page cannibalization.
If you are unfamiliar with how SEO works and how to utilize keywords, you might want to outsource these tasks to an SEO service.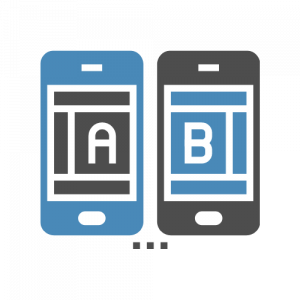 Another way you can optimize your child care SEO is through A/B testing. A/B testing is the practice of testing two versions of the same web page against each other.
For instance, say you have a landing page for marketing your child care services. This landing page has a title with the name of your daycare, information about your child care services, and a call-to-action button that says "enroll here."
To optimize this page you can then test it against a tweaked version with an attention-grabbing title, and a call-to-action button that says "snag a spot for your tot now."
Once you have run your A/B test you'll be able to see which version of the page has better conversion rates.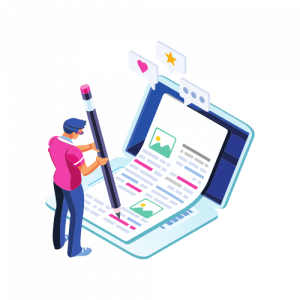 Create and Maintain a Blog
When it comes to marketing child care services online, you should create a blog. Blogs are a powerful content marketing strategy that can attract new parents and teachers, build trust, and establish you as an authority.
By publishing content around topics like early childhood development and care, you can demonstrate that your daycare knows what it's doing. You'll be showing parents that you are knowledgeable and trustworthy. You'll also be showing potential teachers that your daycare services focus on quality care.
What's more, content marketing and blogging are also highly cost-effective. According to research, content marketing costs 62% less than traditional marketing methods.
To ensure that your content supports your childcare SEO strategy, here are a few tips:
Make sure the content you publish is high quality (preferably backed by research and authoritative sources)
Easy to read
Contains visuals (such as images, diagrams, videos, or infographics)
Has an eye-catching title
Addresses the questions and pain-points of your target audience
Incorporates keywords you wish to target
To give you an idea of what this looks like in practice, here is an example of a great blog post for a site that's marketing child care services.
To subtly direct readers to your services, a great topic would be something like "How to Find Quality Child Care." The title contains a keyword you probably want to rank for which is "quality child care."
The topic addresses parents' pain-point of finding good child care services. In the body, you can outline ways and tips for finding good daycare centers, such as looking at online reviews, asking friends, etc.
At the end of the article, you can promote your child care services, and include a call to action for them to check your about or services page.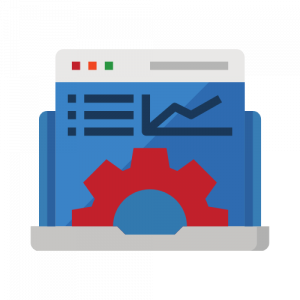 Make Your Content Easy for Google to Use In Featured Snippets
A key trick to keep in mind when ramping up your child care SEO is to create content that has the potential to feature in Google featured snippets.
Google featured snippets appear at the top of search results, and provide a summarised answer to the search query. If you create content that Google can easily summarize and display here, you might win yourself a few featured snippets. Although this means that searchers don't always click on your site, it still brands you as an authority in your niche of child care.
A good example of content that's feature-snippet-friendly would be a list article. For instance, if you published a blog post on 9 different ways to stimulate toddlers, Google might condense this into a snippet when someone is searching for how to stimulate their toddler.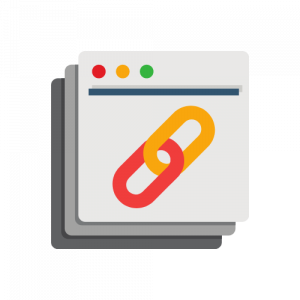 Another digital marketing strategy you can implement for enhanced child care SEO is link building. Link building is the practice of building links from other sites to yours.
Ideally, you want these to be well-ranked, authoritative sites.
A great way to do this is by offering to do a guest post on another site in exchange for a link or bio. Another way to generate backlinks is to create listings for your child care center on directory sites such as Yelp.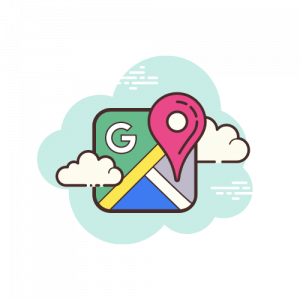 Statistics show that 76% of people who search on their smartphones for something nearby visit a business within a day.
Local SEO is a vital area to work on if you're looking to improve your child care SEO. Local SEO focuses on ranking for search terms within your local area.
This is highly beneficial for physical businesses like child care services.
One of the easiest ways to get started is by creating a Google My Business page. Here you can input your business address and contact information, manage reviews, and more. Additionally, when people search for child care services in your area, Google will likely display your listing to them.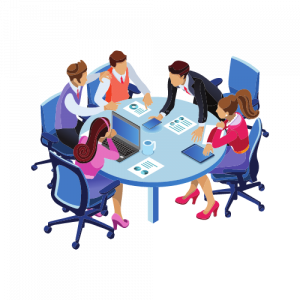 Review Your SEO Strategy Periodically
Most daycare owners know that if you want to earn money in child care, you have to conduct good planning. But planning isn't the only thing you need to do when it comes to childcare SEO.
To optimize your digital marketing strategy, it's also essential that you periodically review it. Check to make sure that the keywords you're targeting are still performing well, and whether there are new ones you wish to rank for.
When reviewing your child care SEO strategy, you should also re-check things like page speed, and look for broken links or page errors. This is also a great time to update outdated content and do an overall spring clean of your site.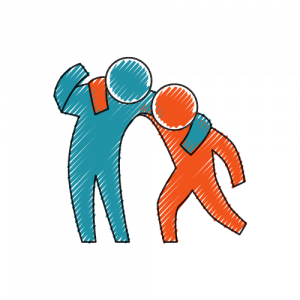 Do You Need Help With Your Child Care SEO?
If you're running or launching a daycare, implementing good child care SEO is essential for attracting new parents, kids, and staff.
As you can see, SEO is an involved field. It can take time to learn, implement, and refine. Do you feel like you don't have the time to implement the tasks we've talked about in this guide to childcare SEO?
Get SEO Help
Book a call with our SEO guru Dan Jens to discuss how we can help improve your keyword rankings.
Feel free to leave questions and comments below, and don't forget to sign up for our email newsletter!