How to Improve Training and Onboarding Resources for Your Team
You've got to stop training like it's 1980...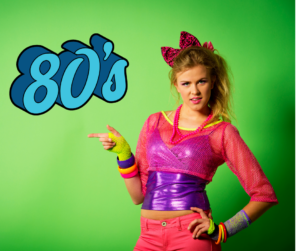 Childcare leaders know hiring, retaining, training, and onboarding your team is a top priority to create the experience parents demand and children need. It's been a challenge to even find quality applicants, and quite possibly even more challenging to retain them once hired.
It's tempting to blame this on the current climate of the workforce, but I encourage leaders to turn their focus on what they can affect…improving their own processes and resources.
You've got to stop training like it's 1980.
The first stop on this journey is at the one thing we've depended on that has failed us greatly - your employee handbook. We've mistaken it for a training tool, when in fact, it's nothing but a collection of policies that zero people have fully read and comprehended.
It's easy, but it takes some brain power to simply break down your process into specific categories of training and deconstruct your employee manual to reassemble in these categories.
Beth Cannon has a FREE workbook that teaches how to easily transform your training process into digital modules. This will allow you to better track your employees' progress and help them learn faster and more effectively. And while your bottom line is paying attention, you will save time, money, and resources by automating your training process.
The best part? There are FREE tools that can help you digitize your training process. Check out the advice and tools our partner Beth Cannon uses.
Assess Your Current Onboarding Process
The first step of transforming your employee manual into training modules is to assess your current onboarding process. To do this, ask yourself the following questions and follow the steps. 
When did you last update your manual? If it's been more than 1-2 years, it's time for a refresh, especially with all the changes brought on by the pandemic. 
What about your onboarding process is not working?  Are you losing staff right out of the gate? Are expectations not being communicated clearly? Figure out what issues you're currently facing so we can work to fix them. 
If you're exhausted by repeating your orientation speech ad nauseum, here's the process:
AUDIT your current manual. 
Look through your current manual and see what information you have and don't have.
ELIMINATE what you don't need
Remove unnecessary policies and verbiage. 
Add policies you may need (i.e., drug usage, dress code). 
Organize Your Employee Manual Into 5 Core Components
After auditing and updating your employee handbook, you can organize your manual into five core components - Culture, Connection, Compensation, Compliance, and Curriculum. This will help when digitizing your manual into training modules so you're aware of what to include. 
Digitizing Training Modules Using Free Tools
Once you've organized your manual into different categories, you can begin to transform it into digital training modules for your staff.  If you want a step-by-step done-with-you experience, check out this course.
Organize the components into a Trello Board
Trello is a free project management tool you can use to organize the core components of your employee manual.  Simply create rows and cards for each section to keep them organized. Sign up for trello here and begin building your boards.
Create Slide Decks for Each Component
The next step is to create a powerpoint-style slide deck for each category. This will cover all of the information you previously outlined in each component. For example, your slide deck for your Culture component will cover your core values, mission, your team, job descriptions, etc. 
To create these slide decks, we recommend Canva. Canva is a design platform that can help you make slide decks, newsletters, social media graphics, etc. It's free, but you can get a free 30-day trial of their bomb premium experience here.
To create a slide deck, simply make your account, sign in, click "Create a Design" and choose "Presentation." Now you can create your template. Add in your center's logo, pictures from your school, your brand's fonts or colors, etc. It's important to make your slide decks look branded and professional. And Canva makes it super easy!
Once you create and design your first slide deck, copy it each time to use as your template for each component. This makes it easy to switch out the words within each slide deck so you can create them faster. 
Upload a Recording of Your Slide Deck to YouTube
Canva has a screen recording feature that easily allows you to record your voice (and face if you want!) just like you are delivering an online course!  The greatest benefit is that you no longer have to have adult story time every time you hire a new person…you just assign the courses and watch them learn and grow and know and do what you need them to do to be successful at your center!
Once you've recorded your presentations, simply upload it to a Youtube channel for free. You can upload and publish these videos as unlisted so that they are private to anyone without the link.
Add Quizzes to Check for Understanding
To make sure your new hires download the information to their brains, you can set up an assessment using a free tool like Google Forms. Using this tool you can customize assessments for each component based on your materials. Add in questions that the staff would be able to answer by listening to the presentation. To take the assessment, your staff will click the link to the form, answer the questions, and you'll know for sure they've seen it, read it, and you can even give them a t-shirt for it!  
Inside Beth's course, Manuals to Modules, she walks her students through an exact framework that has helped thousands of early childhood educators onboard with EASE!
As you have read, Beth has some really great information on how to improve your employee training and onboarding program.  There are so many different tools that can make your employee experience more impactful. If you have any great tools you've come across, comments or questions, please share in the comments below, and don't forget to signup for our email newsletter.