How to Start a Daycare in Florida: A Comprehensive Guide
Current Childcare Demand
Childcare services are in high demand across the country, with Florida being no exception.
With the current supply of daycare centers unable to meet the needs, starting a daycare in Florida is an excellent opportunity for diverse types of investors.
This guide will walk you through the steps to open a successful childcare center in the Sunshine State.
Identifying Opportunities in Childcare Deserts
Over half of the US (United States) population lives in a childcare desert, which is defined as an area with more than three times as many children as licensed childcare slots.
In Florida, several regions fall into this category, presenting an opportunity for childcare entrepreneurs.
If you are planning to open a daycare center, studying these childcare deserts will help you identify where your services will be most beneficial.
Types of Childcare Investors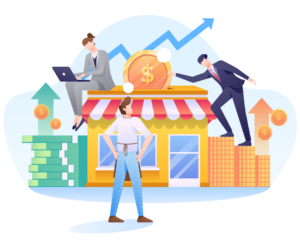 The profile of a childcare center owner today can look vastly different from the traditional image.
Investors come in various forms, including:
Entrepreneurs
Existing childcare owners
Childcare employees
Parents
Corporations offering in-house childcare
Religious institutions
School districts
Community improvement groups
Regardless of the type of investor you are, understanding your goals and strengths will guide your journey in opening a daycare center in Florida.
Choosing the Path to Opening a Daycare Center in Florida
In Florida, you can choose from three options to start a daycare center:
Franchising
Buying an existing center
Starting your own brand
Each comes with its own advantages and challenges.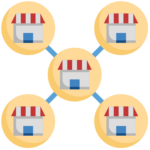 A franchise provides an immediate game plan and a recognized name, but you may not have as much creative freedom.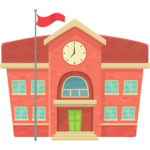 If you buy an existing center, you inherit a brand and its client base, but you may also inherit any existing problems.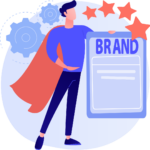 Starting your own brand allows you the most creative freedom, but it is the most time-consuming option and involves learning the ins and outs of the childcare industry.
Partnering with a Child Care Consultant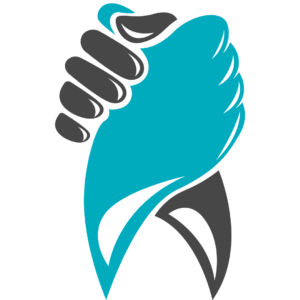 Given the complexity of the childcare industry, partnering with a childcare consultant is an excellent option.
A competent consultant will guide you through the process of opening your daycare center in Florida and help you develop a unique brand that can evolve and grow with the needs of your community.
In Florida, consultants can assist with due diligence, executive strategy, brand development, program development, vendor/systems evaluation, marketing, and advertising. They can also provide post-live support and help with the day-to-day running of your daycare center.
Steps to Opening a Daycare Center in Florida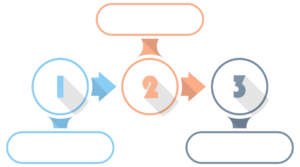 There are several steps involved in opening a daycare center in Florida, and they must be carefully planned and executed. Key stages include:
Preparing a daycare business plan: This should include your business model, financial projections, and marketing strategies.
Choosing a location: The location should be in a childcare desert and be safe and accessible for families.
Securing licensing and insurance: In Florida, daycare centers need to be licensed by the DCF (Department of Children and Families). You will also need insurance to cover any accidents or injuries.
Marketing and hiring: Once your center is set up, you'll need to attract clients and hire qualified staff.
Managing day-to-day operations: This involves ensuring that your center meets state and local regulations and provides a safe, nurturing environment for children.
Embracing Florida's Unique Childcare Needs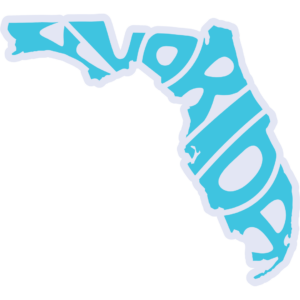 Florida has a diverse population with a wide range of childcare needs.
Your center could cater to working parents, single parents, families with special needs children, bilingual families, or any number of other specific demographics.
Understanding the needs of your local community can help shape your daycare center's services, curriculum, and overall approach.
Division of Early Learning - FL Coalitions

The Division of Early Learning, a segment of the Florida Department of Education, commits its resources and staff to enhance access, affordability, and quality of early learning services for children and families in the state.
In collaboration with 30 early learning coalitions and Redlands Christian Migrant Association, they aim to provide effective support for children, their families, and child care providers through three key programs:
School Readiness
Voluntary Prekindergarten (VPK)
Child Care Resource and Referral.
Visit their website to learn more about their commendable efforts, and the coalitions they work with.
Ensuring Compliance with Florida Regulations
Like all states, Florida has specific licensing requirements for daycare centers, which include health and safety regulations, staff qualifications, and building requirements.
The Florida DCF (Department of Children and Families) oversees these regulations.
It is crucial to familiarize yourself with these requirements and ensure your daycare center meets or exceeds them.
Creating a Positive and Impactful Environment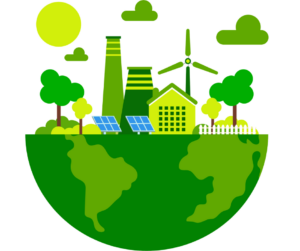 At the heart of every successful daycare center is a commitment to creating a positive, nurturing environment that enriches children's lives.
This involves developing an engaging curriculum, hiring passionate and qualified staff, and creating a warm, welcoming physical space.
Building Your Daycare Center's Reputation
Once your daycare center is up and running, your focus will shift to building a powerful reputation in your community.
This can be achieved through exceptional service, word-of-mouth referrals, online reviews, and community engagement.
A positive reputation will not only attract more families to your center, but it will also foster trust and loyalty among your current families.
Growing and Evolving Your Daycare Center
Finally, a successful daycare center is one that continues to grow and evolve to meet the changing needs of its community.
This could involve expanding your services, updating your curriculum, or even opening additional centers in Florida.
A commitment to continuous improvement will ensure your daycare center remains a valuable resource for Florida families for years to come.
Wrapping Up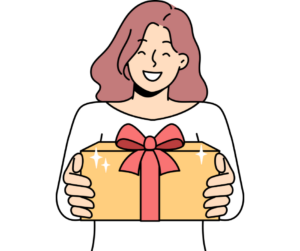 Embarking on the journey of establishing a daycare center in Florida is a thrilling endeavor that offers an essential service to your community.
While the road can be intricate and full of challenges, the returns — encompassing both financial gain and personal satisfaction — are profound.
With diligent planning, a profound comprehension of your target market, and an unwavering commitment to delivering superior childcare, you have the ingredients to craft a flourishing daycare center in Florida.
Start-Up Help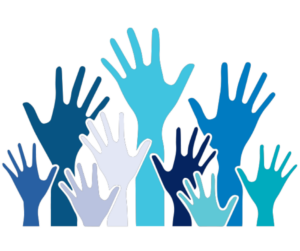 Remember, you do not have to navigate this journey alone.
Whether you are in the early planning stages, already running a daycare center, or considering expansion, our experienced professionals are ready to help.
Check out our comprehensive Start-Up Page for a wealth of resources, case studies, and guidance on every step of the process.
Click the button below to learn more!
As always, please let us know your questions & thoughts in the comments box below, and subscribe to our blog!
FAQ
How much does it cost to open a daycare in Florida?
Per the small enterprise resource site, bizfluent.com, the initial investment for setting up a daycare center typically ranges between $10,000 and $50,000. The actual expenses can significantly differ based on factors such as whether the daycare operates from a home environment or a separate leased establishment.
How long does it take to get a daycare license in Florida?
Personnel Requirements in Child Care - A mandatory 40 hours, approximately a day and a half, of approved training and a successful competency test are required for child care staff. Additionally, they must fulfill at least 10 hours of continuous professional development or in-service training.
How many kids can you watch in Florida without being licensed?
In the state of Florida, certain childcare forms require official licensing: notably, childcare centers, which provide full-time or part-time care in a setting outside of a residence for a group exceeding five children.
How much is daycare in Florida per week?
In Florida, the typical weekly daycare cost averages out to around $185. What's the usual monthly expense for infant daycare? In Florida, parents can expect to spend an average of $1,000 per month on infant daycare.
What is the age limit for a child to stay home alone in Florida?
Florida legislation doesn't explicitly specify an age when children can stay home alone. Instead, it encourages parents to assess all relevant factors when determining the appropriate supervision level for their children.
How much do daycare providers make in Florida?
As of May 1, 2023, the annual earnings for a job as an In-Home Daycare Provider in Florida typically fall between $18,200 and $23,239.
According to our experience working with group centers, the avg. profit margin is 11% - 30% of gross revenue.
How much profit do you make owning a daycare?
What's the potential earnings of a daycare business? Based on data from Zippia, each child could bring about $17,680 in yearly revenue for a daycare facility. Therefore, a daycare center with 100 kids could amass an annual revenue exceeding $1.75 million, considering the average yearly revenue per child stands at $17,680.
How can I make my daycare more profitable?
Here are some strategies to enhance the profitability of your childcare center and tap into its fullest potential.
Boost enrollment: The income of your childcare center is directly tied to the number of enrollees.
Optimize your operations: Streamlining your procedures can increase efficiency and cost-effectiveness.
Provide additional services and products: Offering complementary items or services can enhance your revenue stream.
Invest in your team: A well-trained and motivated staff can increase productivity and service quality.
Utilize the facility for diversified services: Your premises can serve various purposes beyond regular childcare, contributing to additional income.
Leverage aid programs: Participating in assistance programs can provide financial support and help reduce operating costs.
What certifications do I need to work in a daycare in Florida?
Training for Florida Staff Credential and FCCPC Renewal
Earning a National CDA Credential through Care Courses can make you eligible for the Florida Child Care Staff Credential. A National CDA is on par with the Florida Child Care Professional Credential (FCCPC) for obtaining a Florida Staff Credential.