DAYCARE OVERHAUL
DOING CHILDCARE, BETTER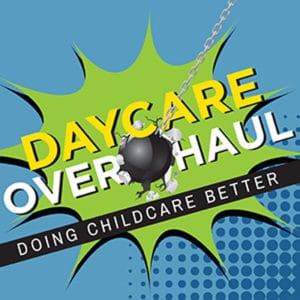 Daycare Overhaul, brought to you by Child Care Biz Help, is a platform designed to inspire action in our listeners by sharing stories of ways to overhaul their childcare centers.
We all know how messy and chaotic child care can be sometimes. Your childcare business is no different. In these cases, you may need a complete overhaul. Call in the wrecking ball! Don't be afraid to tear it apart in order to build it up better than before.
If you work in the early education industry or aspire to become a part of this awesome industry, Daycare Overhaul will provide you with stories and strategies on how to do childcare better!
We've been there, we've lived it, and we want you to know that you are not alone.
We release new episodes of Daycare Overhaul every Wednesday!
Listen wherever podcast are available or watch us on Youtube!
Be sure to subscribe to our podcast to make sure you never miss an episode.
Write to us
if you have any questions or topics you would like us to cover.
Listen now on one of the platforms below.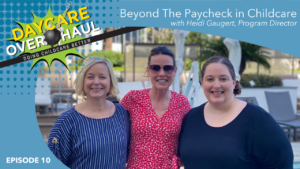 LISTEN WATCH ABOUT THE HOSTS: Table of Contents LISTEN WATCH ABOUT THE HOSTS: LISTEN WATCH NOTE – We recorded this…
KEEP READING