Childcare Trailblazer – Meet Sholom Strick – Episode 20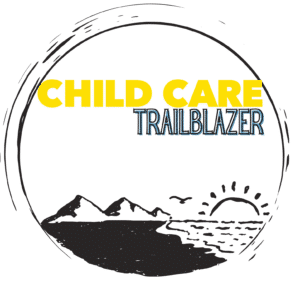 We are excited to introduce another person in our Childcare Trailblazer Series!
Meet Sholom Strick-
Owner of 12 child care centers under 5 different brands. Sholom is not only a dear friend of ours, but also a visionary and idea generator with endless ideas to transform the child care industry.
He shares his favorite low cost, high impact marketing ideas with us...some of which have been very successful through the global pandemic.
These ideas include:
» Be sure to go back to and continue to foster your email list
» Record any and all leads that come into your center
» Invest in a fogger
» Utilize sandwich board sidewalk signs
» Have a COVID-19 page on you website
» Get pens with sanitizer spray
» Post what you are doing to keep your center safe with quality pictures
Sholom also shares one of our favorite stories...the time he was shot on Halloween dressed as an owl!
Hear all that and more on today's episode.
RESOURCES:
The Nook Childcare & Preschool
Wise Owl Daycare
Smart from the Start
Tiny Tot Daycare
Bloom Academy
HoppingIn
Amazing Company Mystery Picnic
---
ABOUT THE GUEST:
Sholom Strick is the CEO of a chain of Chicago & Florida childcare programs. He is also the founder of a software program called HoppinIn. HoppingIn was created to help fill those empty spaces at your center by allowing your families to claim unused spaces.
He is passionate about developing innovative solutions to improve the childcare industry. He also is passionate about developing and fostering a culture at his centers where he has a waiting list of teachers that want to work at his centers.
---
ABOUT THE HOSTS:
Caroline Jens, Owner, Child Care Biz Help is an innovative leader in the child care industry. Her background of finance paired with being an Executive Director of a multi-location center gives her a unique ability to see all aspects of child care centers.
Justina Paterson, Chief Marketing Officer, Child Care Biz Help is an asset to the industry on many levels. Her background in design and marketing, paired with her time spent in a classroom and in leadership gives her a unique viewpoint when it comes to the industry.
Recent Episodes: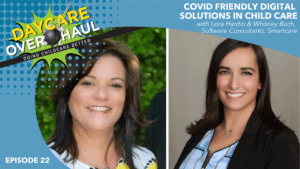 LISTEN RESOURCES: ABOUT THE GUESTS: ABOUT THE HOSTS: Table of Contents LISTEN RESOURCES: ABOUT THE GUESTS: ABOUT THE HOSTS: LISTEN…
KEEP READING