Leading the Charge to Health & Wellness at Your Child Care Center – Episode 17
Being an owner and/or director at a child care center can be very rewarding; but it can also be incredibly stressful. 
Making sure you have good stress resilience and maintain a healthy lifestyle can directly impact your daily life. In today's episode we are joined by personal trainer, Jennifer Schmit. She talks not only about your physical health, but your overall wellness and things you can do while you are at work to maintain a healthy lifestyle! 
We also discuss ways that a child care organization can build health and wellness into their culture to help build stress resilience and model healthy living.
Listen to all that and more in today's podcast!
RESOURCES:
Caroline's Giant Water Bottle
Peanut Butter Cookie Recipe
HiMama Podcast - How to Lead With Impact During Covid-19
Jennifer's Facebook Group
---
ABOUT THE GUEST:
After going through her own drastic transformation (losing over 70 pounds - pictures below), Jennifer became passionate about helping people understand the importance of their health and well-being. It was after that transformation in 2015 that she became a certified trainer through the National Academy of Sports Medicine. Since her certification, she works at a boot-camp style gym helping others transform their health. It is also that passion that makes her continue taking courses and classes for different certifications to further her knowledge in the fitness field. Fitness and health continues to be her life motivation.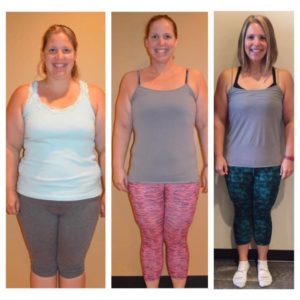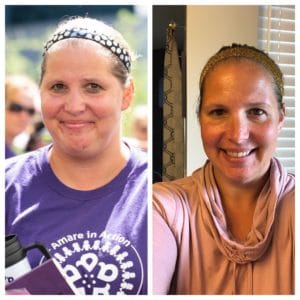 ---
ABOUT THE HOSTS:
Caroline Jens, Owner, Child Care Biz Help is an innovative leader in the child care industry. Her background of finance paired with being an Executive Director of a multi-location center gives her a unique ability to see all aspects of child care centers.
Justina Paterson, Chief Marketing Officer, Child Care Biz Help is an asset to the industry on many levels. Her background in design and marketing, paired with her time spent in a classroom and in leadership gives her a unique viewpoint when it comes to the industry.
Recent Episodes: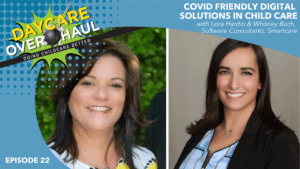 LISTEN RESOURCES: ABOUT THE GUESTS: ABOUT THE HOSTS: Table of Contents LISTEN RESOURCES: ABOUT THE GUESTS: ABOUT THE HOSTS: LISTEN…
KEEP READING