Childcare Trailblazer – Meet Maria Fitz-Gibbon – Episode 16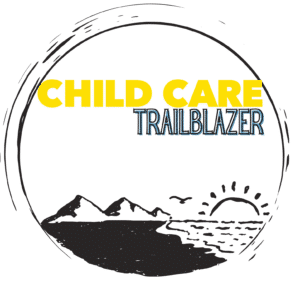 We are excited to introduce our Childcare Trailblazer Series!
We could think of no better way to kick it off then to have Maria Fitz-Gibbon, owner of Leap Academy Childcare in Wisconsin!
Maria is the owner of 2 schools, in the south-central Wisconsin area. Maria believes in developing the whole child and has built and fostered that philosophy at both schools. Her belief in play-based curriculum and her background as a Mental Health Professional, working with children with disabilities put her in a unique and perfect position to create a child care center to help children in a new and different way.
Those ideas, coupled with her whole-food nutrition program...where everything that can be made from scratch is, and the ability to get children to eat foods like lentils, kale, quinoa, and her own creation she likes to call Carrot Butter, has opened the doors for children to experience healthy, but very delicious food.
In addition to her center philosophy and food program, Maria also employs a full-time curriculum coordinator who works with the teachers to help them be their best selves (Heidi joined us on a podcast too, listen here), a garden where the children get to grow (and eat) the fruits of their labor and two chefs, each dedicated to their own campus.
Since the pandemic, Maria has refocused and implemented practices and policies to better her center that will last long after the pandemic subsides.
Listen to all that and more in today's podcast!
RESOURCES:
---
ABOUT THE GUEST:
Maria Fitz-Gibbon is the owner and operator of Leap Academy Childcare Centers in the Madison, Wisconsin area. She has infused her love of the whole child to include high-quality nutrition, social-emotional development, and play-based education into her centers. Maria has a Master's degree in Counseling Psychology. Prior to owning Leap Academy, Maria worked as a Mental Health Practitioner with children with disabilities in the Minnesota Public School System.
---
ABOUT THE HOSTS:
Caroline Jens, Owner, Child Care Biz Help is an innovative leader in the child care industry. Her background of finance paired with being an Executive Director of a multi-location center gives her a unique ability to see all aspects of child care centers.
Justina Paterson, Chief Marketing Officer, Child Care Biz Help is an asset to the industry on many levels. Her background in design and marketing, paired with her time spent in a classroom and in leadership gives her a unique viewpoint when it comes to the industry.
Recent Episodes: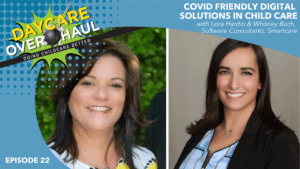 LISTEN RESOURCES: ABOUT THE GUESTS: ABOUT THE HOSTS: Table of Contents LISTEN RESOURCES: ABOUT THE GUESTS: ABOUT THE HOSTS: LISTEN…
KEEP READING